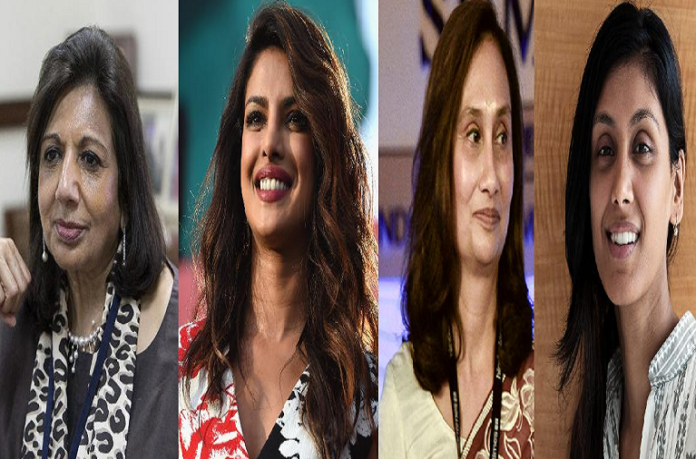 "The icons, innovators, and instigators who are using their voice to change hierarchy and create a long-lasting impact" are all about the Forbes list of the 'World's 100 Most Powerful Women' aims to celebrate.
Four Indian, namely, entrepreneur Kiran Mazumdar-Shaw, Shobhana Bhartia, Chairperson (HT Media), Roshni Nadar Malhotra CEO of HCL and actor Priyanka Chopra made it to the Forbes list.
Here is little information on these powerful women –
Roshni Nadar Malhotra: Rank 51 –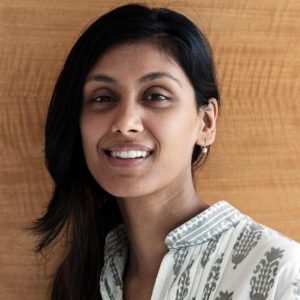 Ms. Malhotra is among the youngest people and also at the highest position on the list. At the age of 27, she became the Chief Executive Officer (CEO) of HCL Enterprise in 2009.
Kiran Mazumder-Shaw: Rank 60 –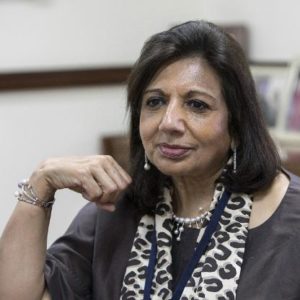 Shaw is the richest self-made Indian billionaire entrepreneur. In 1978, she founded Biocon, a biotechnology company based in Bangalore, India and India's largest biopharmaceutical firm with a net worth of $3.4 billion.
Shobhana Bhartia: Rank 88 –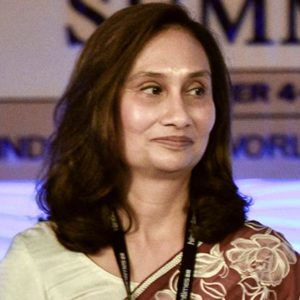 Ms. Bhartia serves as Editorial Director and Chairperson of India's largest listed media company, Hindustan Times Media.
Priyanka Chopra: Rank 94 –

Actor Priyanka Chopra, also known as Indian actress and American serial Quantico Show, is also made it to the list.
Chopra is the UN Foundation Girl Up Champion and UNICEF Goodwill Ambassador. She launched Priyanka Chopra Foundation for Health and Education.
The list included women who played a key role in the field of business, technology, finance, media, entertainment, politics and charity.
Angela Merkel of Germany topped the list. In 2005, she became the female Chancellor of Germany and now is serving her fourth term.
The 28-year-old Taylor Swift is the youngest woman in this list. Queen Elizabeth is the strongest woman ever. His age is 92 years.
More power to you women!
-Harleen Sandhu