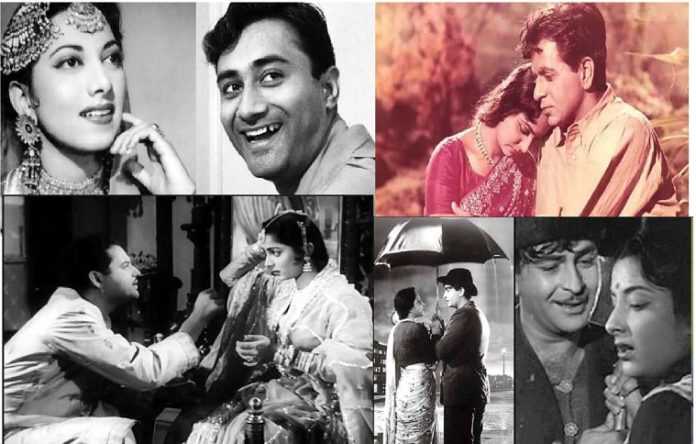 There were so many pairs in Bollywood whose tales of love were discussed everywhere. The news of there close proximity to magazines and newspapers used to be headlines. Thanks to these couples, the love buds in young hearts have been broken and love lovers have learned to fill the sigh. These stars, regardless of the world, just sank in love. Many were like those who were going to marry. But the time had changed such a move that these pairs remained confined to the curtains only. On the occasion of Valentine's Day, we are telling you about similar pairs who love each other but did not get married
Dilip Kumar and Madhubala
Dilip kumar and Madhubala love to work together Dilip Kumar, however, got tired of marrying them but could not do this because of family resentment. Madhubala's father did not want her to grow closer to Dilip Kumar. After the separation of both of them, films made on each other were more well-known.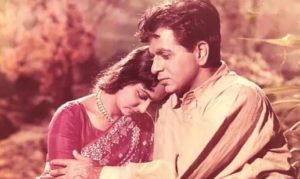 Dilip Kumar later married Saira Banu and Madhubala, with Kishore Kumar. It is said that after the breakup of love, the tussle between the two had increased so much that both of them were shouting even before coming in front of each other.
Guru Dutt and Waheeda Rehman
In his debut film, Guru Dutt gave a negative role to Waheed Rehman and gave him a break in films. After this film, Waheeda gurudatta's heart was painted on something like this that he made his next several films with him. The blossoming of love in the bouquet of Guru Dutt and Waheeda's love end was extremely disappointing.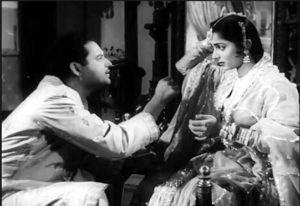 His love was seen on the screen, but no one could see the distances he made because of the close proximity of the two. Due to not being able to acquire the love of Waheeda, the misery of Guru Dutt is linked to this unfinished love story.
Dev Anand and Suraiya
Dev Anand and Suraiya wanted each other very much, this was not only the people of the film industry but also the film watchers well. On the set of 'Jeet' movie, Dev Anand expressed his love with Suraiya and gave the ring of a diamond worth three thousand rupees. This relation to Suraiya's grandson was rejected because she was not in favour of a Hindu-Muslim marriage. It is said that his grandmother also had an objection to romantic scenes in the film with Dev Anand. He openly opposed the love of both of them.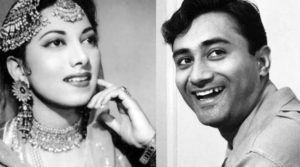 Not only that, but he also stopped talking to Dev Anand on the phone with Suraiya. He instructed Dev Anand to stay away from Suraiya and threatened to file a complaint in the police. As a result, both of them decided to separate. After this, both of them did not work together in one film and Taumur Suraiya did not marry anybody. It is said that after the decision to separate the two, Suraiya, throwing the ring given to Dev Anand by the sea, and throw it into the sea. God never gave up on the relationship between himself and his wife
Nargis and Rajkapoor
With Nargis, Raj Kapoor's chemistry was as spectacular as it was, in more personal life. Rajguru's house is not less frustrating about Nargis. Not only outside the house but also became discredited as Raj Kapoor Rasia. The condition was that Raj Kapoor waited for the tiffin of Nargis on the set, leaving the house and leaving the food.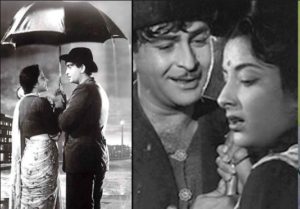 Prithviraj Kapoor did not want in any condition that Nargis came from his house as a daughter-in-law but he was helpless in front of Raj Kapoor's craving. Everything was going well, the incident of a horrific firing on the set of 'Mother India' changed everything. Nargis became Sunil Dutt forever.
Rekha and Amitabh Bachchan
The line between Bollywood and Amitabh when they saw together on the screen, they saw the closest of both of them. In films such as 'Mukaddar Ka Sikandre', 'Khoon Sasana', 'Mr Natwar Lal', the line and Amitabh came together. The audience liked both to watch the on-screen and off-screen simultaneously.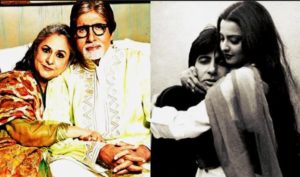 The love of the line was so intense that if anyone could celebrate their relationship well then. Although there are many people who consider this love as Eternal Love too. But after the marriage of Amitabh and Jaya and the film Silsila, they totally separated from the way. Today the circumstances are that both of them do not make eye contact with each other.
-Shikha Sandhir