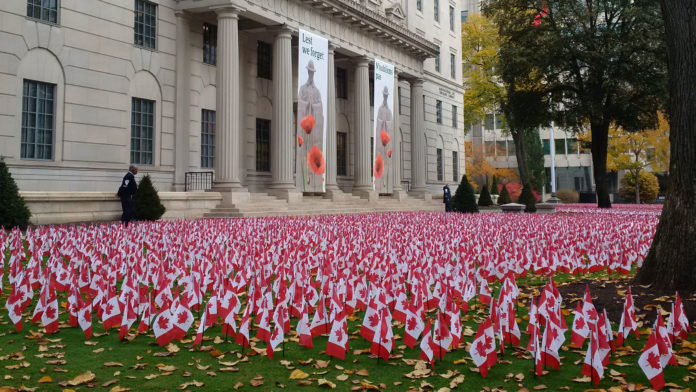 11,800 Canadian flags have been planted by Manulife, a Canadian Financial Corporation in front of its worldwide headquarters to mark Remembrance Day.
The aim of the flags is to honour the Canadian Armed Forces members who died while in service, beginning with the Boer War in South Africa at the turn of the last century, all the way to Canada's mission in Afghanistan.
As described by the Canadian Armed Forces, in attendance was Brigadier General Jocelyn Paul as its senior-most First Nations member.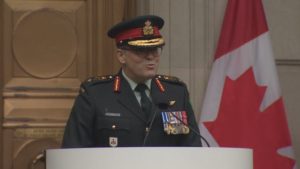 To the crowd gathered, Paul said, "Thank you for the support. And trust me, what you are doing here right now means a lot to us."
Since the First World War ended, this year on 11th November marks 100 years.
Next week, events will be held around the Greater Toronto Area (GTA) to mark the day.
Ceremonies will be held at the Fort York National Historic Site, the Toronto Zoo, Old City Hall, Queen's Park, as well as at parks, civic centres and Royal Canadian Legion halls.