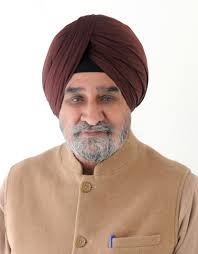 Chandigarh, November 20:
Congratulating the fish farmers of the state on the occasion of World Fisheries Day, the Minister for Animal Husbandry, Dairy Development and Fisheries Mr. Tript Rajinder Singh Bajwa said in a statement issued today that the state was making steady progress in the field of fisheries. Special emphasis is being laid on the development of fisheries infrastructure and increasing fish production in Punjab. On November 21 every year World Fish Farming Day is celebrated dedicated to recognizing and sustainably using the infinite water resources around the world, which are the source of food and income for millions of people.
रोगों का काल है प्राकृतिक चिकित्सा, बढ़ती है उम्र || Dr. A K Jain || Naturopathy Day ||
He said that despite of Covid-19 pandemic, the fish farmers and shrimp farmers in the state have performed very well which is commendable. This did not affect the production and area under fish/shrimp farming.
ये है दुनिया की सबसे कीमती चीज़, हीरे-जवाहरात भी पड़े फीके || P.K Khurana ||
He said that to develop fish farming in the state, the government has recently set up a government fish seedling farm at village Alisher Khurd, district Mansa. Another Government Fish Seed Farm is being set up at village Qillian, District Fazilka. Similarly a Demonstration Farm cum-training centre has been set up at Village Ina Kheda, District Sri Muktsar Sahib for the purpose of increasing the production of prawns in the saline affected areas.
Mr. Bajwa said that in order to encourage fish and shrimp farmers subsidy was being given to the fish and shrimp farmers for developing new ponds and on feed for the first year.
-Nav Gill