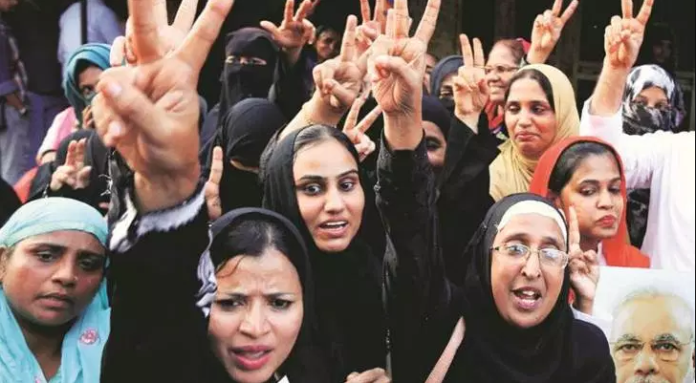 After a walkout by opposition parties and four hours of debate in Lok Sabha, the revised Triple Talaq Bill has been passed.
Basically, the bill criminalizes the custom of Muslim men immediately divorcing their wives by saying "Talaq" three times.
Those found guilty of performing the practice, it will provide three-year jail term.
Opposition parties including the AIADMK (All India Anna Dravida Munnetra Kazhagam) and Congress went off in a huff stating reservation over the Bill.
They demanded that as several provisions in the Bill were "unconstitutional", so it should be sent to a select committee for greater scrutiny.
Law Minister Ravi Shankar Prasad, who introduced the bill in the House, rejected the opposition's demand for referring it to a select committee.
Here's a look at the key amendments in the revised bill –
A crime of Triple Talaq will be cognizable only if the victim or her blood relatives file the complaint.
Triple Talaq still remains non-bailable offence. But a magistrate can grant bail after hearing the wife.
The third amendment makes the crime compoundable. If friends seek reconciliation, the magistrate can compound offence.
Now, the bill will be next taken up in the Rajya Sabha where it had got stuck the last time.
The BJP-led India is a short of a majority the Rajya Sabha and with supposedly NDA (National Democratic Alliance) friendly parties, such as AIADMK also opposing the bill, the government side looks even more depleted.
-Harleen Sandhu