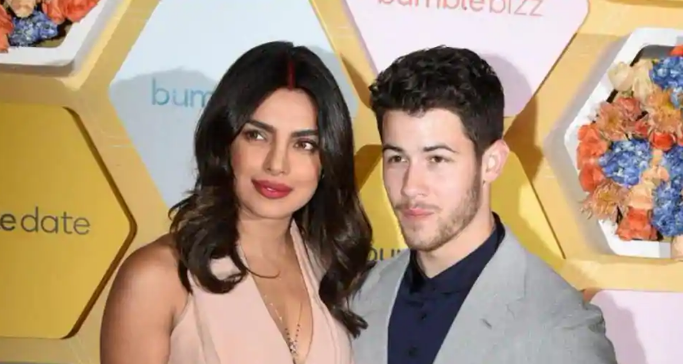 While the world is rejoicing the special moment of Desi Girl Priyanka Chopra and Nick Jonas, a rare one that sees the worlds of Bollywood and American music coming together, a piece of nasty article seems to have created a stir on social media! A recent article published by The Cut online claims that Priyanka Chopra is a global scamster who tricked the 'innocent' Nick Jonas into getting married to her.
Bumble, the online dating app on which women make the first move, is heading to India.The company has roped in Indian actress Priyanka Chopra – who is also one of the investors – as an adviser for the India launch.However, this isn't Chopra's first association with Bumble. In 2017, Chopra helped the company during the launch of Bumble Bizz, its social network for professionals.The launch is reportedly planned for some time before the end of the year.
For their first public appearance as Mr. and Mrs., Priyanka wore a blush pink dress complete with a chain belt around her waist. She still had her bridal henna art from her wedding ceremonies on her hands and feet. Jonas, meanwhile, donned a gray suit and navy loafers.It's unclear if the couple is taking a honeymoon, but if so it seems as though they delayed taking it .
Capping off their wedding celebrations, the couple took a trip to Delhi for a final wedding reception at the Taj Palace Hotel. For the occasion, the bride wore an embroidered lehenga in champagne and gold, and accessorized with traditional jewelry.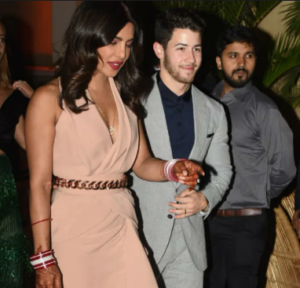 -Shikha Sandhir