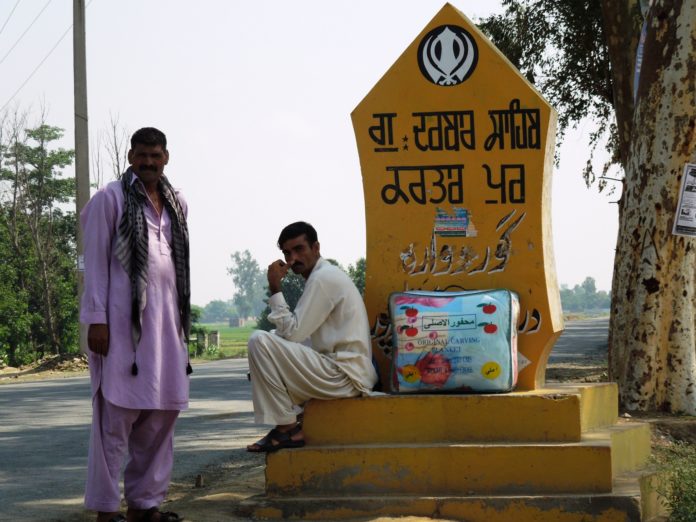 Pakistan today has mocked Punjab assembly's proposal of swapping land with Pakistan, where India would get the land of Kartarpur corridor and Pakistan will be given the same length of ground from any other part of India.
"There is no question of land swapping in the case of Kartarpur corridor," Foreign Ministry spokesman Mohammad Faisal said.
Mohammed Faisal was answering a question about the resolution passed by the Indian Punjab Assembly of Land swapping for Kartarpur Corridor during the weekly press conference of the Pakistani Foreign Ministry.
He said, "The decision to make the area of Kartarpur visa-free was taken keeping in mind the demand of the Sikh community, for which they had been demanding for a long time."
Support for Khalistanis
Regarding the activities of Khalistan groups in India, he said that Pakistan does not interfere in internal matters of an autonomous country.
The Government of India and Punjab's Chief Minister Captain Amarinder Singh, has claimed that recent terrorist incidents and documents received regarding them in Punjab prove that Pakistan and Sikh fundamentalists are trying to revive terrorism in Punjab.
In Vidhan Sabha
On the second day of the winter session of Punjab Vidhan Sabha, welcoming the opening of the Kartarpur Sahib corridor, a resolution for a land exchange with Pakistan was passed to bring the historic Gurdwara of Kartarpur located in Pakistan under India's control.
A resolution was proposed to commemorate the opening of Kartarpur corridor for the state government and the central government during the assembly session.