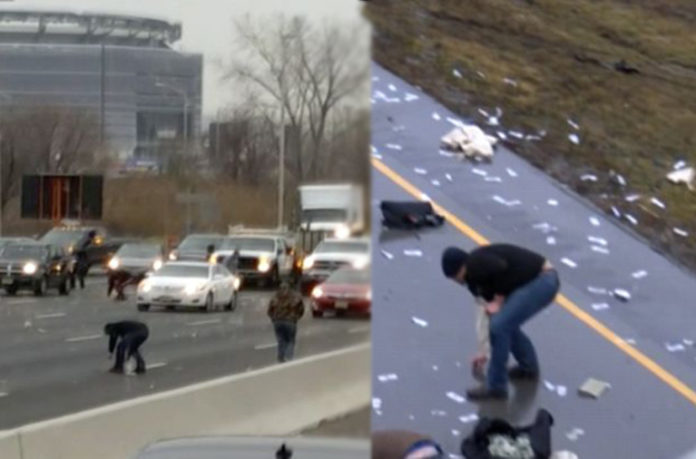 What would you do if you see money raining on the roads? Well, these people who caught a sight of money snowing on the roads, they plundered nearly 3 crores.
An interesting incident took place in New Jersey, where people at East Rutherford were seen picking money on a busy road during busy hours.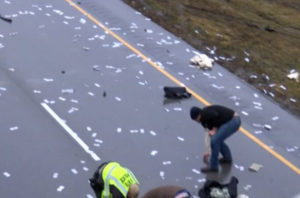 It all happened when an armored truck from the Brinks Company was going on a New Jersey highway Thursday morning, the door of the truck opened; spilling thousands of dollars which flew like snow on the road.
A video on social media is getting viral, in which a uniformed person is trying to gather money in a heavy traffic, while others are still doing the same work.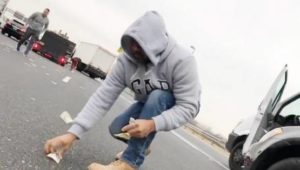 In the video, people on seeing less traffic, stopped their vehicles and began to gather money without worrying about their lives.
This viral video also features a Brinks truck. And the police said that the incident led to several crashes.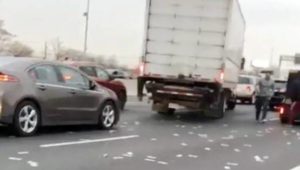 Police Captain Phillip Taormina said, "Once we identify who you are, then they're going to look to press charges… We're trying to identify people. We're trying to identify vehicles, so plate numbers, any identifying marks on vehicles."
According to the information, the cash in the truck was kept in two plastic bags containing $140,000 (Rs 1,26, 74, 645.72) and $370,000 (Rs 3,34,97,277.96) respectively.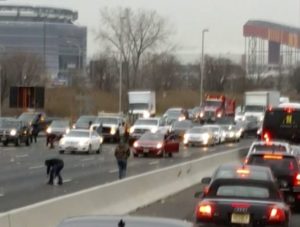 Police said that the bags were lying behind the truck and the door opened onto the roadway due to some malfunction, but the notes went on the road like snow.
Brink personnel and motorists began to collect money together.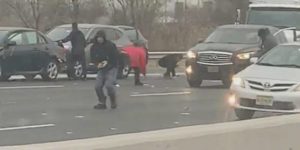 According to the information, the amount of nearly $ 300,000 is still missing.
A similar incident took place in 2012, although money did not fall in large amounts at that time.
The East Rutherford Police Department is investigating the incident and is requesting any person with video images to contact the East Rutherford Police Department at 201-438-0165.
-Harleen Sandhu