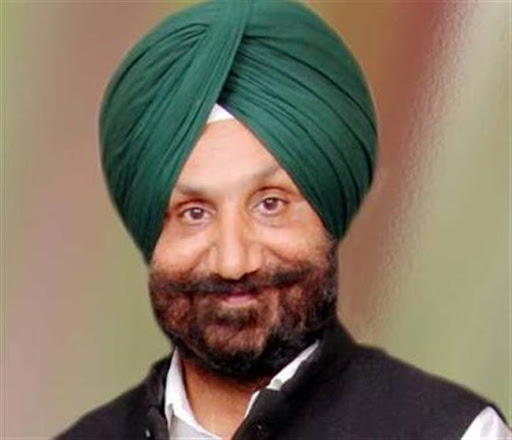 Cooperation Department has potential to bring radical change in economic structure of Punjab, says Cooperation Minister
Co-operation Minister holds meeting with MLAs and officials to take stock of ground realities
Delegates staff recruitment authority to Joint Registrars
video: Mask हुआ बेमानी Medical Journal की latest study हुआ खुलासा यह दम घोंटू भी है || Dr Harshinder Kaur
Chandigarh, 4 June: Punjab Cooperation Minister S. Sukhjinder Singh Randhawa held a high level meeting with some MLAs and senior officers of the department today to strengthen the structure of Cooperative Societies in the state and address the shortcomings in them.
video: जल्द खत्म होगा लॉक डाऊन पंजाब की इस डॉक्टर ने कर दिए बड़े खुलासे…
After taking stock of the ground realities during the meeting, S. Randhawa issued guidelines for upliftment of these societies.
video: ये क्या कह दिया Dr Amar Singh Azad ने गेहूं और चावल के साथ-साथ दूध पीने को भी खतरनाक बता दिया
In a meeting held at the Markfed headquarters here, S. Randhawa said that wherever the societies need required staff, the authority to make new recruitments should be given to the Joint Registrars to meet the shortage.
Evaluating the work of the societies, he also directed them to formulate an effective comprehensive policy to bring the loss making societies to profit. He also sought suggestions for improving the functioning of societies and bringing greater transparency and accountability.
The Minister said that co-operation department is the backbone of the farmers and has the full potential to bring about radical transformation in the economic structure of the State. A strong cooperative movement is needed to raise the living standard of the farmers. He said that the priority of the department is to strengthen the cooperative societies.
He added that he would personally review the functioning of the societies from time to time.
Prominent among others who were present in the meeting included S. Darshan Singh Brar, S. Kushaldeep Singh Kiki Dhillon, S. Amarinder Singh Raja Waring, S. Parminder Singh Pinki, S. Kulbir Singh Zira, S. Pritam Singh Kotbhai, S. Surjit Singh Dhiman, Shri Nathu Ram, S. Devinder Singh Ghubaya, S. Brindarmeet Singh Pahra, RCS Mr. Vikas Garg, MD Punjab State Cooperative Bank and Markfed Mr. Varun Rozam, MD Milkfed Mr. Kamaldeep Singh Sangha.