While performing rituals after marriage in Bahraich UP, the youth of the upper side interfered with some of the youth, from which the youth of both parties got assaulted. The unfortunate groom's uncle got a heart attack and he died during the treatment. The angry groom gave three divorces to the newly married woman among the people of the society, after just nine hours in the middle of the night, and the wagons returned to the barracks. Dowry goods too were not returned.
In the village of Huzurpur police station, the marriage of a girl was on Thursday with Nisar Ahmed, Salim's son of Banke district of Nepal. At about five o'clock in the evening, Kazi performed a ritual of marriage. At around eight o'clock in the night, some youths from the upper side interfered with some teenagers in the procession during the ceremony. Some of the youths of the bride and groom were fiercely beaten up. When the bride's uncle Uncle Marej heard this, he got a heart attack. Some people took them to Chirayyant Chand CHC but the doctors referred them to the district hospital. On the other hand, the bridegroom complained to the police station in the case of refusing to take the bride to the side.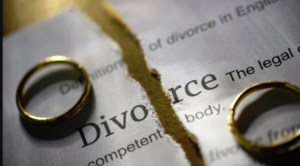 The SHO summoned both the parties to the police station and persuaded them to convince them not to break the relationship and sent them to the village. At around 2 in the morning, the relatives of the district hospital informed Marej's death during treatment. After this the environment got worn again. Dulha Saleem gave three divorces to the bride in front of the people of the society and returned the procession. The girl's father told that the party did not return the bike, two rings of gold, one chain, two wrist watch, one marriage ring and cash in the dowry. SHO Pramod Kumar Singh said that oral complaint had come. He has not got any such dragon.