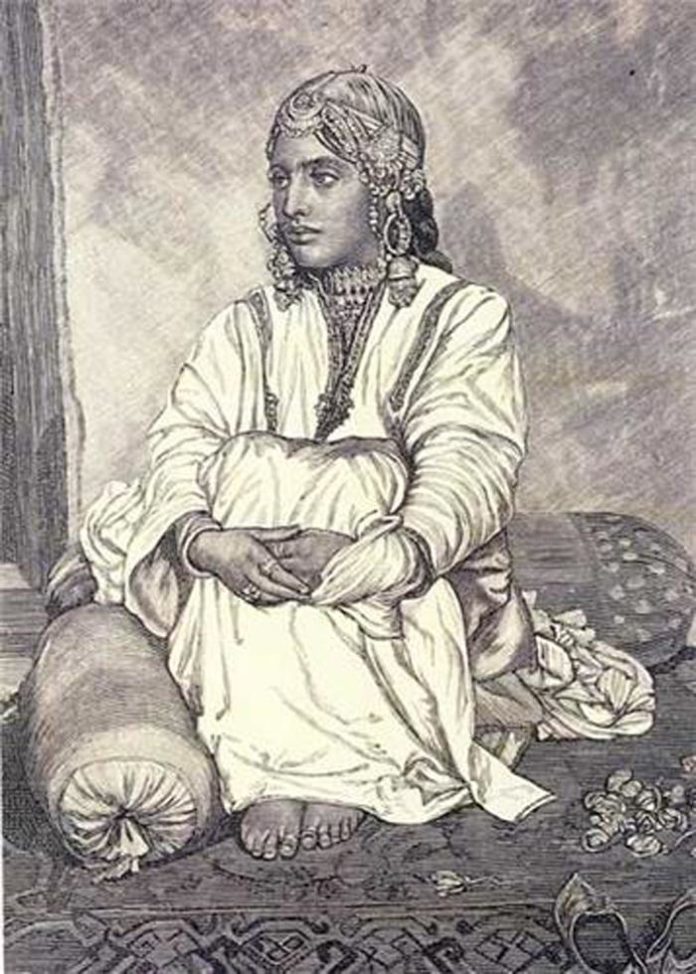 (Boney Bindra) Maharaja Ranjit Singh's period for Punjab was the most peaceful time the natives had ever witnessed.
Punjab of that time can be called a "secular state" because that was the era when every religion was dwelling hand over fist.
Economically, Punjab was also gaining new heights, 'Golden Sparrow', was the tag given to it. We were so rich that the precious diamond of Kohinoor was part of Maharaja's kingdom.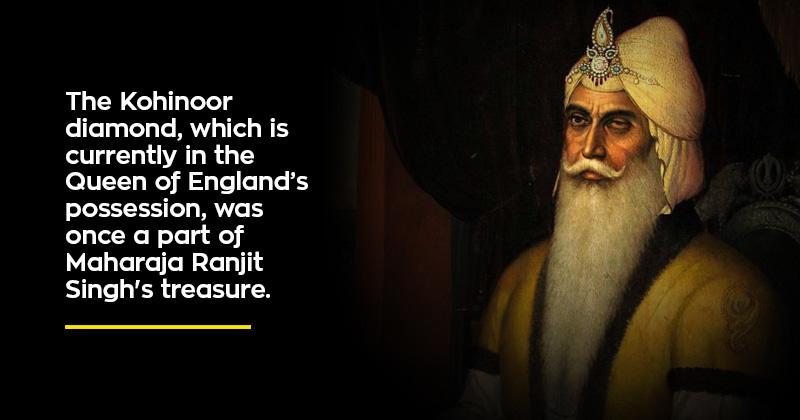 During his sovereignty Lahore and Amritsar stood like promising neighbors.
If Lahore was the political capital of Punjab, Amritsar was used by Maharaja as the military headquarter for its army, and also an important religious center.
A Bridge Between Hearts
A few miles from the Atari-Wagha border of India-Pak is a place which's name has been under the scanner for quite a while now.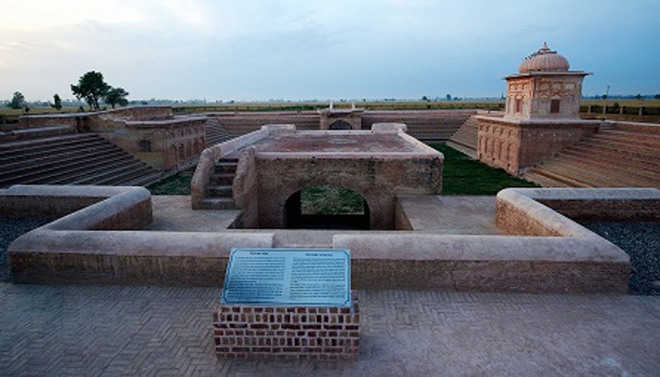 Castle connected by Pul-Moran, or 'Pul-Kanjari', according to the legend was used by the greatest King of Punjab, Maharaja Ranjit Singh as a rest stop while traveling towards Lahore.
As per villagers the forgotten area, was once a big name as far as trading is concerned, even the most facilitated citizens of the state, Lahoriye and Amritsariye used to visit this village for the shopping.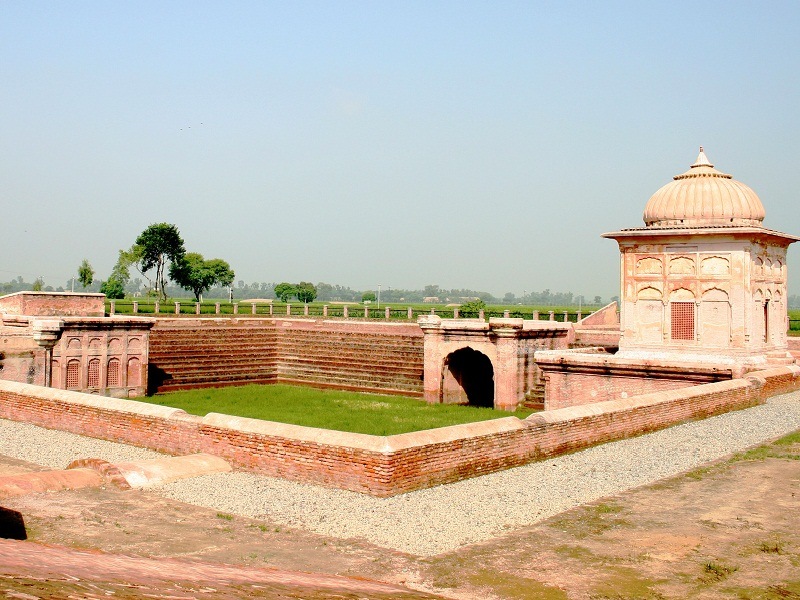 Once upon a time this village stood as a fruitful bridge between the two great cities.
Not A Present To Look Forward To
Speaking about the present time, this village being the last sensible habitat before the Line of Control between India-Pakistan, pushes an individual to commit to memory, about the historical path which the both nations used to share.
Name of the village has one hell of a mysterious story behind it. Maharaja Ranjit Singh, as famed by people, was very affectionate to every kind of art form.
Singh was very close to an astounding Dancer, Moran, of Village Makhanpur (real name of Pul Kanjari) , who used to perform for Maharaja in his Royal Court.
Ranjit Singh grew a certain soft corner for Moran, who always used to request the Maharaja a bridge between, Amritsar to Makhanpur.
Apparently, there was a small canal built by Mughal Ruler Shah Jahan to provide water to his Shalimar Gardens, Lahore, which divides the city and village.
More than a Tale
As per an admired Punjabi folklore, once Moran was on her way to the court of Maharaja, for her dance performance on a stormy night, and had to cross the canal but, while crossing the water body, she accidentally dropped her Silver Sandals into it, which were gifted to her by the Maharaja.
In the grief of her Sandal, she refused to perform at the court, when the whole incident was brought up into the attention of Maharaja, he ordered his troops to build a 'Pul' over the canal within as fewer as seven days.
Maharaja's image took a great hit with this incident, everyone was talking about how he constructed a whole bridge for a dancer or as called in Punjabi, 'Kanjari'.
Why The Name?
Kanjari was an unsocial slang for Dancers in those days, so Pul-kanjari's literal meaning is 'Bridge for Dancer'.
Moran was the same dancer with whom the ex-King of Punjab married later on. This was the same deed  for which the Maharaja had to face the wrath of Sikh leaders, like Akali Phoola Singh.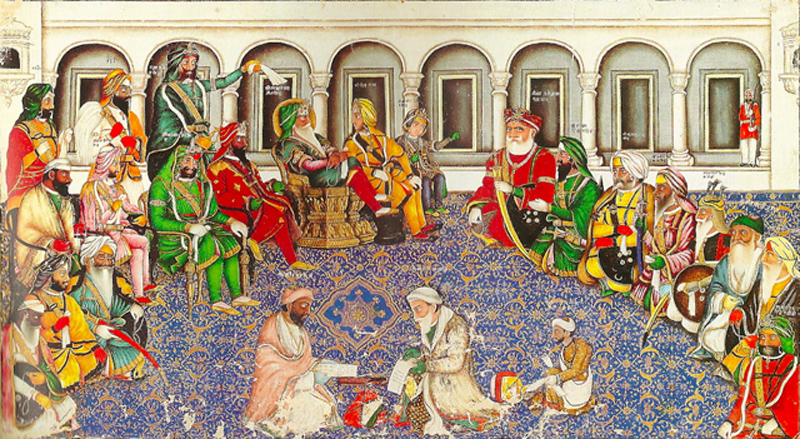 Jathedar of Akal Takhat, Akali Phoola Singh declared Maharaja a non-Sikh, for having an illegitimate relation with a Dancer (dancers were looked down on during those times).
A condition was put upon, if Ranjit wanted to come back into Sikhism, he had to bear 50 lashes on his back.
Maharaja realized his mistake and came to apologies.
On his day of punishment, when Maharaja agreed and removed his shirt to receive the lashes, the community approached Akali Phoola Singh to forgive their king.
Phoola Singh then pardoned Ranjit Singh and let him go, but it was a great insult to a king, Ranjit Singh never married afterwards.
Hullabaloo Over The Name
The name of this bridge has been raising more than an eyebrow over the time and was changed soon by Indian Government from Pul-Kanjari to Pul-Moran.
Reason behind this action can be assumed the awkwardness while pronouncing it, as word Kanjari is unsocial, it is often used in Punjabi society, as an abuse.
If one tries to dig up the history related to the word Kanjari, it is said be to derived from a Persian word 'Kanchani'.
Now Kanchani is not at all a bad word, it means on the contrary meant, dipped in gold.
Pertinently, during Maharaja's period Farsi or Persian was the official language of Punjab. The whole setting throws one back to the good old days.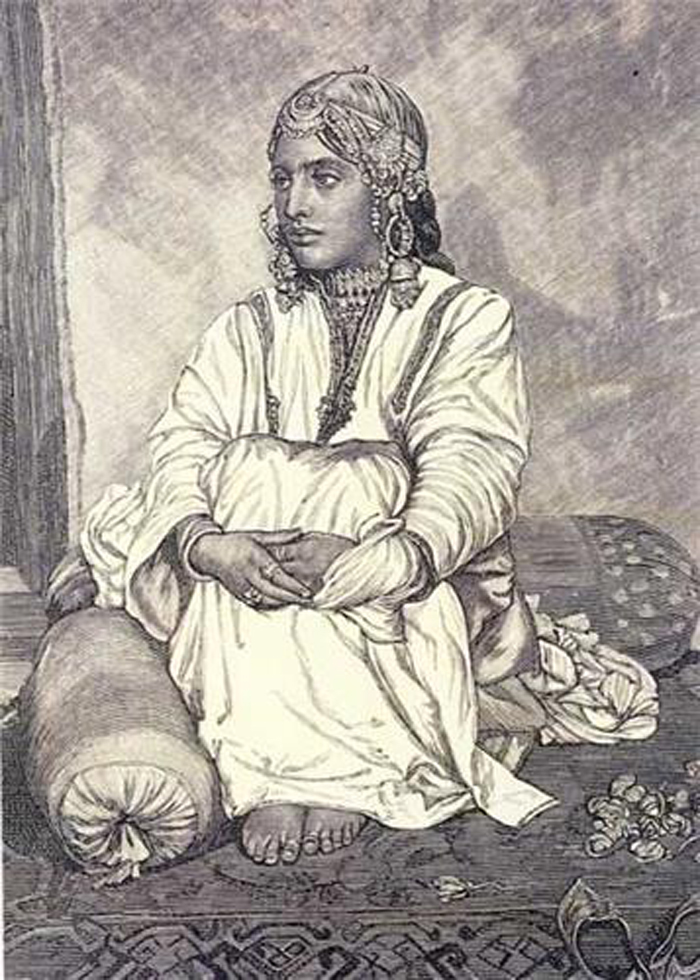 The feeling of being in such a historic and classic structure is something indescribable.
Current Setting
This anciently awesome and infrastructural marvel of new age is highly ignored by the Tourism department of India, which adopted the building to preserve it.
But still you can sense the presence of the dead Maharaja and his Moran at the ruins of the mahal and while crossing the building.
The Fresco work on the wall of Shiv-Temple and small bricks used in the buildings, are a few things which let you take a peek at history.
Interestingly, the border fence is also only few hundred meters away from this historical landmark.
The Militia Camp
The historical tale is just not where this story ends.
During the India-Pakistan wars of 1965 and 1971 Pul Kanjri was captured by the Pakistan army and later it was freed by Indian Army.
2 Sikh and 27 BSF who recaptured Pul Kanjri from the Pak army in 1971, stand as a testimony to the utmost sacrifices.
Nothing is Permanent
This place is the modern-day example of how the pendulum of time moves.
The most promising town of its time, now has been deceased to a nameless small village.
Real identity, name, and the essence everything has been robbed off from this town of Kanjari. Who knows what may happen to any of the 'big cities' of Punjab in coming future?