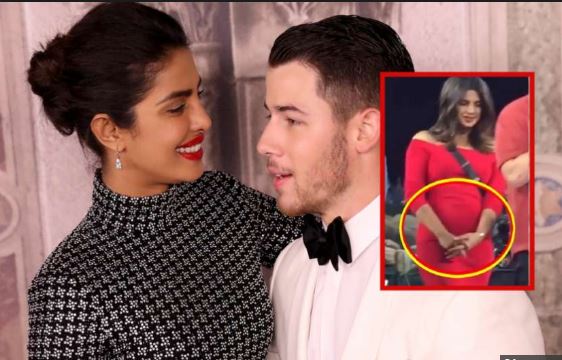 Priyanka Chopra is heading the news headlines for some of her films, but now she in news for her pregnancy. Yes, this news in the media is getting viral that Priyanka is going to be a mother. Recently, Priyanka also reached an event.
The dress she wore here was showing her baby bump. Priyanka reached the Mike Corps to attend the show. Here Priyanka wore the design of Mimi Cuttrell.
The cost of this whole dress is Rs. 1 lakh 75 thousand rupees. Priyanka's baby bump is seen in the short skirt and blazer. After these pictures are viral, it is said that Priyanka is pregnant.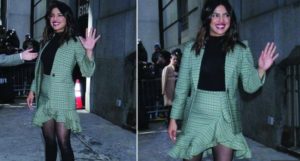 Recently, Priyanka had revealed in an interview that after marriage, she and Nick have the dream of becoming parents. Apart from this, both of them had also opened their thoughts about their Family Planning.
There is no statement of Priyanka or Nick after the news came. On the other hand, a close friend of Priyanka and Nick said that the year 2018 was for her marriage. Now in 2019, she is thinking about becoming a parent. Please tell that Priyanka had valentines Valentine's Day by sharing a photo with her husband Nick.
Since marriage, Priyanka continues to share her photos on social media with Nick. In the past, both were seen on the screen of Priyanka's upcoming movie 'Is not It Romantic'.
-Shikha Sandhir