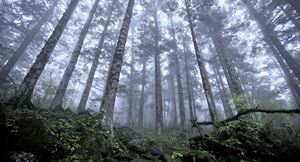 Chandigarh / SAS Nagar, September 30:
Plantation to mark the 71th State level Vanmahotsav was held here today at Mullanpur forest. The Minister for Forests & Wildlife Preservation Punjab, Sadhu Singh Dharamsot presided over the event. The campaign to plant 400 saplings per village to mark the 400th Parkash Utsav of Shri Guru Teg Bahadur ji was also launched on the occasion.
#D5ChannelHindi #DrNaveenKumar #D5HindiNews कैसे बच सकते हैं किडनी की बीमारी से!
Speaking on the occasion, Forest Minister informed that as per the directions of Chief Minister Punjab, 400 saplings would be planted in every village to mark the 400th Prakash Utsav of Sri Guru Tegh Bahadur Ji. The campaign is being implemented under the Greening Punjab Mission and under this campaign about 52 lakh saplings are being planted in a total of 12986 villages in the state of Punjab.
हाथों के सुन्न (Carpal Tunnel Syndrome)होने की बीमारी से बचा जा सकता है #DrAKJain
Inaugurating the work of establishing 'Nagar Van' in Mullanpur forest area, he informed that it would be developed in 37 acres of land. He divulged that forest department was given the said land by GAMADA in lieu of land given by the department for construction Mullanpur-Siswan road. The entire stretch was barren but by the untiring efforts of department , various types of plantation was tried and tested and finally the area is being developed as 'Nagar Van'. Chain fencing of the area would be done and paths to walk through would be constructed so that people may visit the area and enjoy the beauty of the forest. It would be the Green Lung for the people of the region, said he.
#D5ChannelHindi #DrLeoReballo मोटे से पतले और पतले से healthy हो सकते हैं आसानी से
A sandalwood cluster has also been established in 2.5 acres of land in the Mullanpur forest, informed Forest Minister adding that the experiment has been quite successful with satisfactory rate of growth of the trees. Infact, this new cluster is evoking nationwide interest and botanists from Wood Institute Bengaluru visited the site.
He further informed that freeing the forest land from encroachments has been taken on mission mode whereby encroachments have been removed from nearly 20,000 acres of land including 12000 acres in Pathankot. Legal intervention is on and a large chunk of land will soon be back into forest department's kitty.
मोटापा खत्म करने के लिए सिर्फ तीन चीजों को बदलें #DrVijataArya
The Minister also revealed that as per the satellite assessment done by the Forest Survey of India, the Green Cover in Punjab has increased from 900 square kilometers to 1800 sq km, with increase to the tune of 11 sq km in past two years. He said that doubling of the forest cover is a great feat and we need to carry out plantation in a planned manner to increase it further.
It was also informed that the forest department has proposed to carry out plantation works on an area of about 5237 hectares during the year 2020-21 through various schemes. The department is also facilitating plantation of 24 lakh saplings by the farmers on their lands, under Agroforestry Scheme.
चुटकियों में दूर होगी Acidity की समस्या आपने नहीं आजमाया होगा अब तक ये तरीका #DrVijataArya
The i-haryali app launched in 2018-19 has been very successful . The App has now been downloaded by 2,94,250 and 306568 saplings have been provided through i-Haryali App requests.
Dharamsot said that mere planting a sapling is not enough. It should be ensure that a sapling blooms into a tree, so Van Mittar, a survival based incentive scheme has been launched whereby people are paid to look after the saplings.
Pertinently, due to pandemic outbreak the Vanmahotsav was not held the month of July. Taking due precautions no public gathering was held and the entire event  held at state level and simultaneously at forest divisional level was broadcasted through video conferencing.
ACS(Forests & Wildlife Preservation) Ravneet Kaur, Principal Chief Conservator Forests, Jatinder Sharma, Saurabh Gupta , Parveen Kumar and other officers of forest Department were present on the occasion.
-NAV GILL