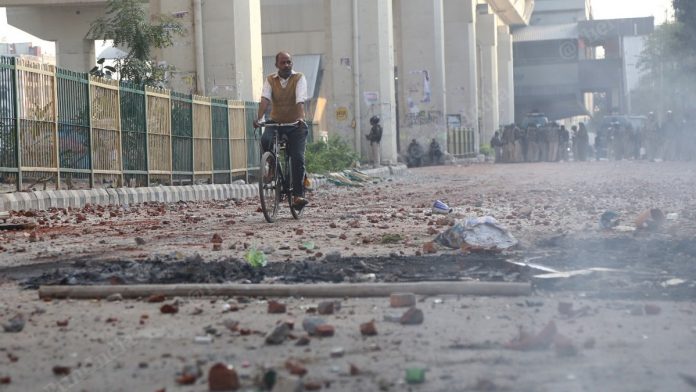 New Delhi: Ratanlal, a resident of Badarpur in Delhi riots and head constable in Delhi Police, was martyred after being shot by anti-CAA rioters, BJP leader Kapil Mishra has demanded from Delhi Chief Minister that as per his promise, martyr Constable Ratan Lal Give one crore compensation, why so late? Why the silence?
इस कलाकार की कारीगरी देखकर आप हो जाएंगे इसके Fan || crafts fair || heritage festival || Mela ||
Give compensation of one crore rupees immediately to the family of martyr constable Ratanlal Ji?
Why so late? Why the silence?
– Kapil Mishra (@KapilMishra_IND) 26 February, 2020
एक ऐसा मंदिर, जहां होती है भस्म से आरती… || Mahakaleshwar || Jyotirling || Ujjain || Bhasm Arti ||
For your information, let us know that Arvind Kejriwal is following the policy of appeasement in Delhi, a few months ago he promised compensation of 5 lakhs to the rioters and salary to the clerics, he also promised that the martyred security personnel should be 1 Will give a compensation of Rs. Crore. Before the election, Arvind Kejriwal immediately declares compensation so that the whole country understands that Kejriwal is a good leader.
इस मंदिर में देवी न देवता बल्कि होती है , मोटरसाइकिल की पूजा
Because there is no election now, Kejriwal is silent on his promise, that's why Kapil Mishra has reminded him that he should immediately give compensation of one crore rupees to the family of martyr constable Ratanlal ji.
अब An Apple a Day , keeps the Doctor away की जगह कहेंगे An Orange a Day …
The problem for Kejriwal is that the policemen have complained about the shootings of Ratanlal CAA opponents while Kejriwal is supporting CAA opponents. If Kejriwal will give a compensation of 1 crore rupees to Ratanlal, then CAA opponents may be angry with him. Kapil Mishra is understanding Kejriwal's helplessness well
By – Pallavi..