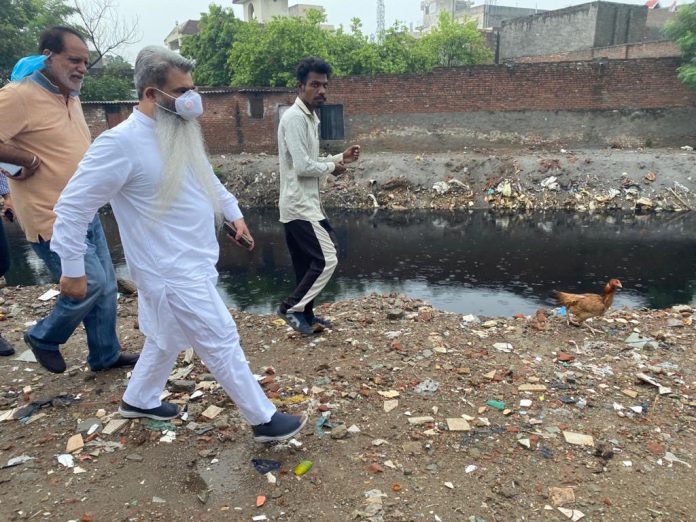 Ludhiana, July 18:Under the Mission Fateh of the Punjab government and to check the spread of Covid 19, 8 micro containment zones have been declared in district Ludhiana. In view of the rising number of positive COVID 19 cases in the district, Deputy Commissioner Mr Varinder Sharma informed that the residents are advised not to visit the government offices for any work and should instead submit their applications/complaints/memorandums through email/whatsapp/call.
कोविड 19,लक्षणों के चौथे दिन यदि एक मिनट बिना सांस फुले चल पाएं तो घर पर ही होसकता है इलाज
Mr Sharma said that the redressal of problems of residents is also necessary, but the safety and well being of government officials cannot be ignored as well in public interest. He said that the number of positive cases is increasing with each passing day, and there is need to break the chain.
कितनी कारगर है शूगर की दवाई ? शरीर पर पड़ता है गलत या ठीक प्रभाव ? dr. Bishavrooprai choudhary
He said that now 8 micro-containment zones have been declared in district. The micro-containment zones include street no 18 to Puja Clinic to RK Guleria Vehra in Jeevan Nagar Focal Point, from street no 9 in Kishore Nagar and from house no 3228 to 3300 in EWS Colony Tajpur Road, from Lucky Hairdresser to RS Model School in Navi Abadi Khanna, from street no 37 to 76 in Kidwai Nagar, house no 161 to 209 in Janpath Colony near Ayali, from Sohal Building Workshop to Gas Agency in Street No 3 in Guru Gobind Singh Nagar, Daba Road, from street number 3 Focal Point main road to Ram Pardhan Mandir in Rajiv Gandhi Colony in Focal Point Jamalpur, here and from Vohra Dental Clinic to Mandir Jwala Mukhi Ji on Rani Jhansi Road.All these areas have been sealed and the concerned departments have been asked to take necessary action.
विधान सभा और संसद में नेता बुरी फिल्में देखते हैं, फिर कैसे बेटी बचाओ-कहां पढ़ाओ ! Dr Harshinder Kaur
Mr Sharma informed that as per the directions of the health department, a district level committee comprising MC Additional Commissioner Mr Sanyam Aggarwal, Civil Surgeon Dr Rajesh Kumar Bagga, District Epidemiologist Dr Ramesh Kumar and Medical College head Dr Clarence Samual, to identify containment and micro containment zones have been formulated in the district. He said that containment and micro containment zones are declared on the basis of recommendation of this committee.
Mr Sharma appealed to the residents to follow all directions of the Punjab government and if they would stay indoors, they would not only stay safe themselves, but would also contribute in keeping everyone around safe.