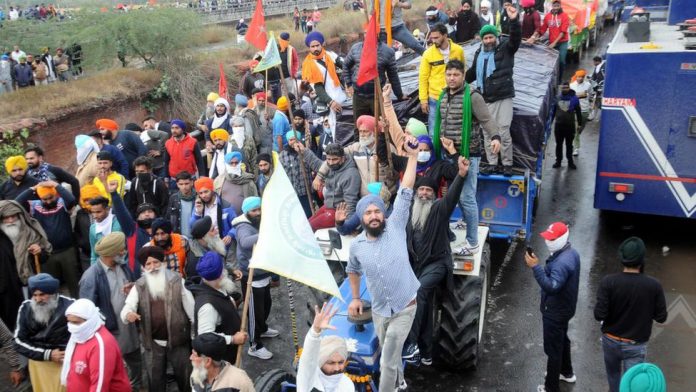 New Delhi, Jan 12
Farmer leaders welcomed the Supreme Court order to stay the implementation of three farm laws on Tuesday, but said they would not call off their protest until the legislations are repealed.
बिना दवाई नज़र का चश्मा उतारने का अचूक उपाय || Dr. Arun Sharma ||
The top court has sought the cooperation of the protesting farmers and made it clear that no power can prevent it from setting up a panel to resolve the impasse over the controversial farm laws.
साख बनाए रखने के लिए क्या है जरूरी || PK Khurana ||
Thousands of farmers, mostly from Haryana and Punjab, have been protesting at several border points of Delhi since November 28 last year, demanding a repeal of the three laws and a legal guarantee to the minimum support price (MSP) system for their crops.
आपकी नसों में भी होता है दर्द, आती है सूजन तो हो जाएं सावधान || Dr. Arun Sharma ||
Enacted in September last year, the three laws have been projected by the Centre as major reforms in the agriculture sector that will remove middlemen and allow farmers to sell their produce anywhere in the country.
However, the protesting farmers have expressed their apprehension that the new laws would pave the way for eliminating the safety cushion of the MSP and do away with the "mandi" (wholesale market) system, leaving them at the mercy of big corporates.
-Nav Gill/ Agency