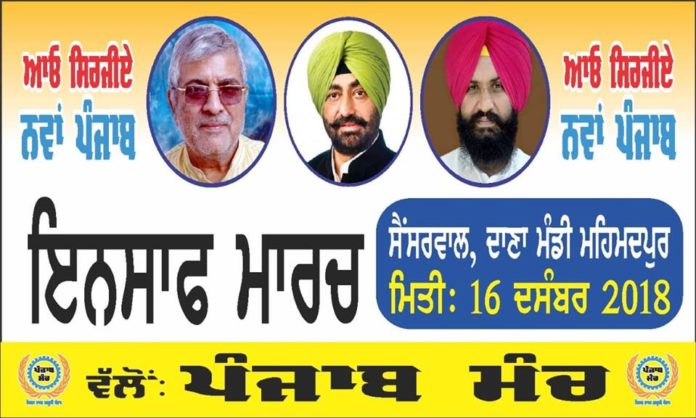 "If you fail, try and try again", but sometimes things don't go your way for a reason, and for them, you must make some alterations.
Above given statement is perfectly suitable on MLA Bholath and the rebellious leader of Aam Adami Party, Sukhpal Singh Khaira.
Just hours after his announcement of his new political front cum alliance, Punjab Democratic Alliance (PDA), Khaira's two out of three resolutions passed by him at Mehmadpura gathering were scrapped out by Dharamvira Gandhi, MP Patiala.
Gandhi on his Facebook profile posted on Sunday (16 December) at 05:24 pm that he believes that religion and politics must be kept apart.
Member Parliament claimed that creation of PDA has handed this state a hope to get justice but Punjab Munch razes the resolutions passed by Khaira on Sunday.
Dharamvira asserted that Khaira did not discuss the resolutions passed before making them public, so the Punjab Munch has to demolish two of them.
"Demand of taking back the 'Fakhar-e-Kaum' title from Parkash Singh Badal and freeing SGPC from Badals, two resolutions are rejected, as these matters are interference in religious bodies, by the Munch," wrote Gandhi.
Dharamvira wrote that "Punjab Munch appeals, PDA to avoid any political interference in religious bodies and matters".
Other rebel MLAs of the Sukhpal Khaira group from Aam Adami Party has started to drift apart where they either will be going back to the party, or they will be making big in the PDA while removing Khaira from it.
Here is what Gandhi posted;