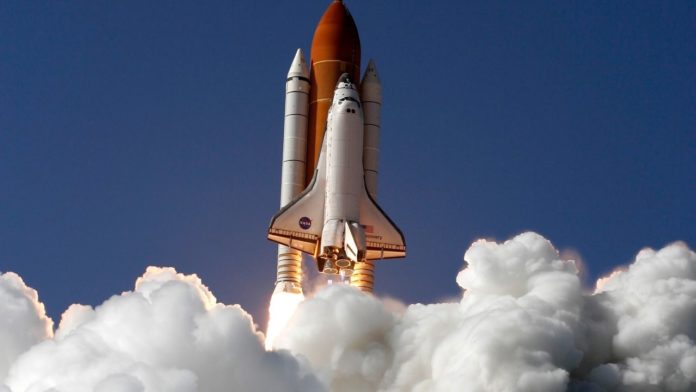 The Soviet Union stunned the world on Nov. 3, 1957, with the launch of Sputnik 2. On board, the small satellite was a little dog, Laika, the first animal to orbit Earth. However, Laika was not the first animal in space. The United States and the U.S.S.R. had been putting animals atop rockets since 1947.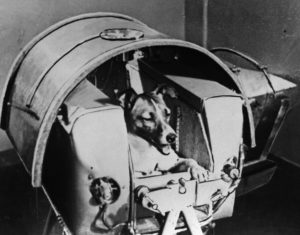 In the early days of rocket science, no one knew what the effects of weightlessness would be. Animals — mainly dogs, monkeys and chimps — were used to test the safety and feasibility of launching a living being into space and bringing it back unharmed.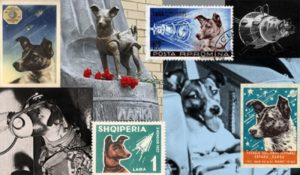 Laika was a young, mostly-Siberian husky. She was rescued from the streets of Moscow. Soviet scientists assumed that a stray dog would have already learned to endure harsh conditions of hunger and cold temperatures. Laika and two other dogs were trained for space travel by being kept in small cages and learning to eat a nutritious gel that would be their food in space.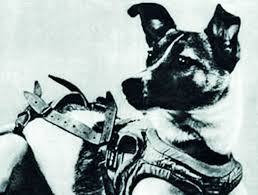 The first animals to reach space — not counting any bacteria that may have hitched a ride on previous rockets — were fruit flies. On Feb. 20, 1947, the United States put fruit flies aboard captured German V-2 rockets to study radiation exposure at high altitudes. In 3 minutes and 10 seconds, the fruit flies reached a distance of 68 miles.