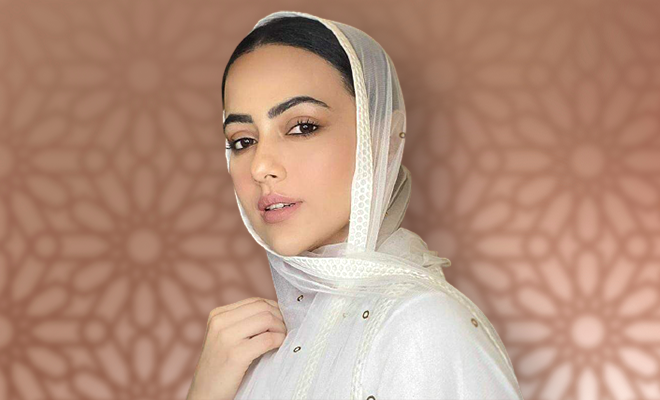 Bollywood 10 October:
After Zara Wasim one more Television actress and former Bigg Boss contestant Sana Khan quits television industry to serve humanity.
Sana Khan has announced her decision to quit the industry due to her religious reasons. Sana made this announcement on her social media account on Thursday night .
लीवर इनफ़ैक्शन ( Hepatitis ) पूरी तरह हो सकता है ठीक चोखा खाने से #DrNaveenKumar
In her detailed post on Instagram, Sana said ,"I declare declare today that from today onwards, I have resolved to say goodbye to my showbiz lifestyle forever and serve humanity and follow the orders of my Creator. All brothers and sisters are requested to pray for me to Allah to accept my repentance and grant me the true ability to live in accordance with my commandments of my creator and in the service of humanity, and grant me perseverance in to. Finally all brothers and sisters are requested to not consult me with regards to any showbiz work henceforth ," a part of her long post said .
This 32 -year- old actress has featured in films like Jai ho , Wajah tum ho ,Halla bol and Toilet: Ek Prem Katha.
–NAV GILL