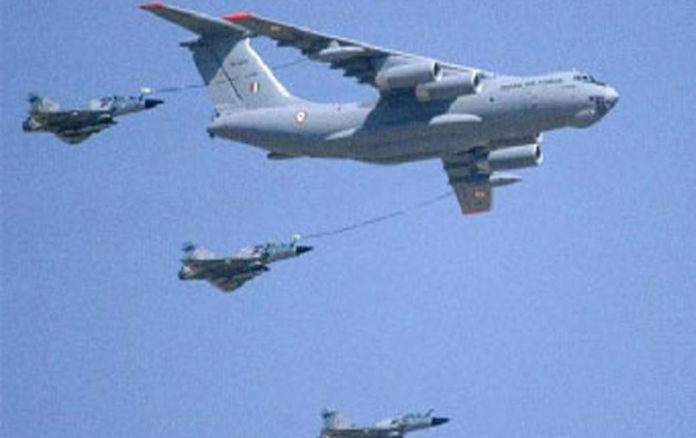 Following the action of Pakistan's Balakot, Indian F16 aircraft infiltrated the Indian border. A video of a F16 aircraft coming in infiltrating India has also surfaced. In this video, F16 aircraft are flying in the Indian border.
Pakistani F 16 AIRCRAFT shotdown who VIOLATES INDIAN BORDER #IndianAirForce #indian #AirSurgicalStrikes #PakistanAirForce pic.twitter.com/ou5JKpkDeI

— Aditya Bidwai (@AdityaBidwai) February 27, 2019
India has killed Pakistan's F16 aircraft by entering the Indian border. This aircraft dropped three kilometers away from Naushera to Pakistan towards Lam Valley. It is being told that the Indian Air Force's Sukhoi 30MKi aircraft chased F16 and chased it down. Pakistani pilot pilot jumped jumping with parachute after crash The video of the aircraft, while infiltrating Pakistani aircraft, has also emerged.Explain that after the action of Pakistan's Balakot, the F16 aircraft of India infiltrated the Indian border.
Cancellation of passenger planes …
Following the tension between India and Pakistan, flights of passenger aircraft have been canceled in Jammu, Srinagar, Leh, Amritsar, Chandigarh, Dehradun and Dharamsala. Until further orders the planes have been stopped from flying. Apart from this, all international flights that have gone through India have been stopped and many routes have been changed.
Pakistan also stopped airspace …
After India's invasion, Pakistan has also canceled all the flights passing through its airspace. The route of several planes has also been diverted.
After the Indian bombardment, we were scared …
According to sources, the Pakistan Intelligence Agency ISI has issued orders for the intestines to do or die. After the bombing of IAF, the terrorists were caught