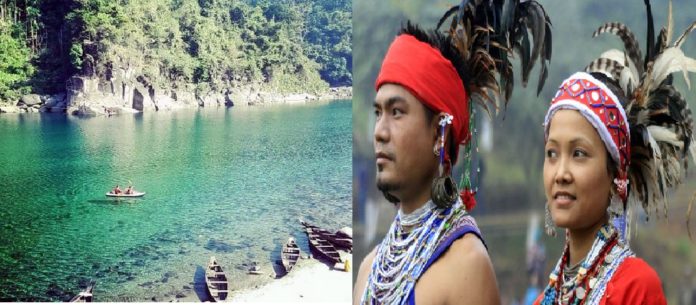 Imagine a place where the river's water is so clear that its deep bottom can also be clearly seen. The boat that runs in water  it seems to be hanging in the air. Where there are paintings on the stones, it seems like a picture taken by nature. Where the Himalayas  want to meet the earth. May be it  sounds dreamy but believe me  there is a place where all your dreams will came true.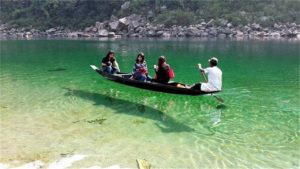 In today's times, when we are watching the empire of pollution and dirt on all sides, it may be that these things seem to be hypocritical, but there is no shortage of such places in the north-east where such fantasies are realized.  Shnongpdeng is located on the border of the north-eastern state of Meghalaya. The most important thing about this place is you will get attracted automatically towards the beauty of this town  and another amazing thing is you can see India on Top and Bangladesh down here which means both the countries in one time.
New tradition :"Vidaee" of Groom not bride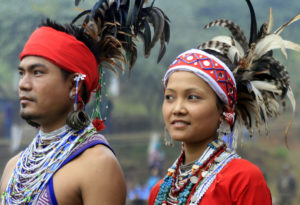 In this part of Meghalaya, the different kind of society's form is found in which the property goes in the hands of  woman example, after mother, property goes to daughter's hands or belongs to her. This role of woman in Garo, Khasi and Jayantia tribes make this part special from other parts of the country. Therefore, women who lives their do not have to depend on the men of their family. Here women choose their profession based on their interest and their skills. It can not be imposed on them that they will do the work at home.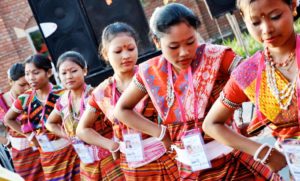 Imagine the outside India, where a girl can not be found working at a paan shop at 10 o'clock, but after seeing the girls running the small shops of Dakki, the beauty of this society is known to the woman. It may be a matter of curiosity for the rest of the people of India that after marriage the man goes to live at his wife's home. His house breaks If a man is doing a family business then his business hands over his wife's work by handing it over to his sister. This wonderful form of Dakki's society is not only worth seeing as a tourist, but it is also worth that men of other parts of the country can learn to be comfortable with women. Violence against women is almost negligible due to being a maternal society.
(Shikha sandhir)