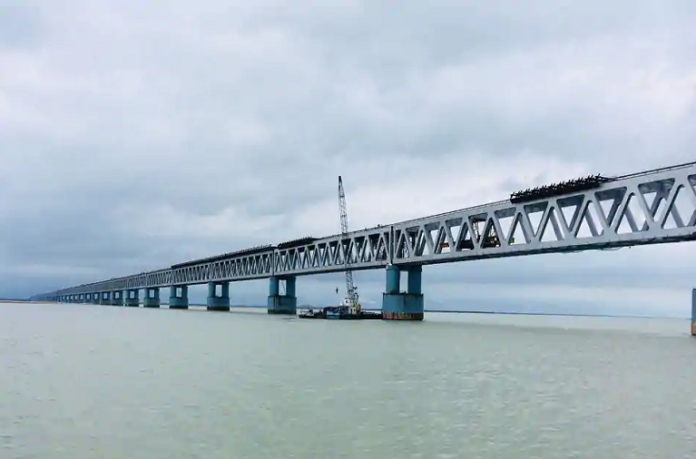 Bogibeel Bridge, India's longest rail-cum-road bridge 4.9km long will be thrown open for traffic by Narendra Modi, Prime Minister of India, on Tuesday.
It took 21 years to complete the bridge.
The then Prime Minister HD Deve Gowda laid the foundation stone of the Bogibeel Bridge in 1997.
Train time travel between Assam's Tinsukia to Naharlagun in Arunachal Pradesh will be reduced to 10 hours by Bogibeel Bridge.
The inauguration of the bridge will be held on 25th December by PM Narendra Modi.
Bogibeel Bridge connects Dibrugarh (third-largest city in the Northeast) district in Assam with Dhemaji district's Silapathar, bordering Arunachal Pradesh.
After the inauguration of Bogibeel Bridge, the Tinsukia-Naharlagun Intercity Express, which will run five days a week, will also be flagged off by Modi.
Northeast Frontier Railway spokesperson Nripen Bhattacharya said that the 14-coach chair-car train will depart from Tinsukia in the afternoon and the next morning, it will leave from Naharlagun.
-Harleen Sandhu