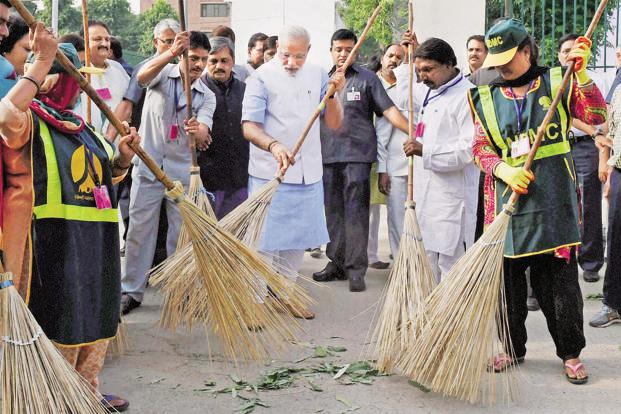 Prime Minister Narendra Modi has also started the janitor campaign. PM has tweeted a video in which he also started the BJP campaign for the Lok Sabha election 2019, along with the watchdog campaign. PM Modi will interact with people all over the country on March 31 under this campaign.
PM Modi has appealed to his supporters on Saturday that he also took the 'vigilance of the watchman'. He said that he is not alone in the fight against corruption and social evils. Prime Minister Modi tweeted, "Your watchman is standing firmly and serving the country, but I am not alone.
Every person fighting against corruption, dirt and social evil is a janitor. Every person who works hard for the development of India is a janitor. Today every Indian is saying 'I am also a watchman'. He has also posted a video of more than three minutes to deliver his message to the people.
Your Chowkidar is standing firm & serving the nation.

But, I am not alone.

Everyone who is fighting corruption, dirt, social evils is a Chowkidar.

Everyone working hard for the progress of India is a Chowkidar.

Today, every Indian is saying-#MainBhiChowkidar

— Narendra Modi (@narendramodi) March 16, 2019
Modi has often come to describe himself as a "watchman" who will not allow corruption or corruption itself. Congress President Rahul Gandhi has repeatedly targeted Modi over alleged irregularities in the Raphael Fighter Plane Agreement, "The watchman is a thief."