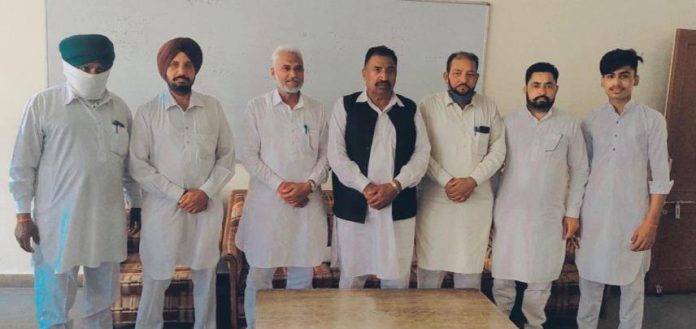 Chandigarh, April 7:
"Punjab Government is committed to the welfare of Nomads (Taprivas) and Bazigar community and the Bazigar & Taprivas Welfare Board will adopt a time bound strategy to address the issues related to them." It was disclosed by Board Chairman Jagga Ram after a meeting with board members.
Mr. Jagga Ram said that the problems faced by the Punjab Bazigar and Tapriwas community would be resolved in a timely manner. He said that our main objective was to implement the schemes of various departments of the Punjab government at the grass root level.
क्यों फैल रही है समाज में विटामिन डी (Vitamin-D ) कम करने की बीमारी || Dr. Joginder Tyger ||
The Chairman also extended gratitude towards Chief Minister Captain Amarinder Singh and Social Justice Minister Sadhu Singh Dharamsot for setting up the Bazigar and Taprivas Welfare Board for the motive of betterment of Taprivas and Bazigar community.
Mr. Jagga Ram appealed to the people of Taprivas and Bazigar community of the state to submit a written application to the Board in case of any difficulty and the Board would make every effort to get such matters resolved timely and amicably.
Senior Vice Chairman Ram Pal, Vice Chairman Joginder Singh, Ram Chand, Sukhdev Singh, Jita Ram and Balwinder Singh were also present as special guests in the meeting.
-NAV GILL