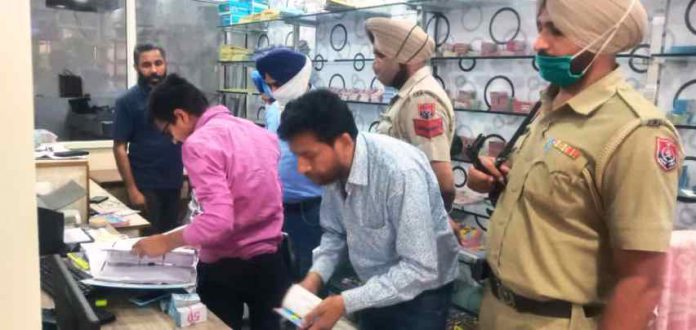 SAS Nagar, April 7:
Punjab state lotteries Department's officials on Wednesday conducted a raid to check the sale of illegal lotteries / Parchi /Darha-satta in Zirakpur.
Notably, Punjab Government had banned the sale of all types of online lottery schemes in the state to check illegal sales in the guise of an online lottery.
क्यों फैल रही है समाज में विटामिन डी (Vitamin-D ) कम करने की बीमारी || Dr. Joginder Tyger ||
An official spokesperson said that the raid operation was conducted in Lucky lottery agency, Anshul Lottery Agency, Rattan Lottery Agency and other lottery stalls. During the raid, the team of lotteries department has inspected Bill books and other documents of these agencies. The owners of these agencies were strictly warned that if anyone is found indulging in the sale of illegal lotteries/ Parchi /Darha-satta then strict action will be taken against them under the various sections of I.P.C. and Lotteries Act. He said that such raids will also be conducted in future as well.
-Nav Gill