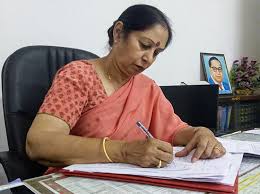 CHANDIGARH, OCTOBER 14:
The Punjab State Scheduled Castes Commission has taken a suo-moto notice of incident of village Chak Janisar of Fazilka district, in which dalit youth was forced to drink urine.
इस साधारण सी चीज से भी हो सकता है पुराने रोगों का इलाज! # Dr A K Jain
Ms Tejinder Kaur  Chairperson  of the commission said that this incident has come to her knowledge through the media. The commission has sought a detailed report from Senior Superintendent of Police (SSP) fazilka by October 21, 2020 and  Commission has also ordered to take strict action against the culprits in the case.
जान लें स्वस्थ रहने का मूल मंत्र, दुनिया के हर रोग से होगा बचाव || Dr. Vijata Arya ||
 -Nav Gill