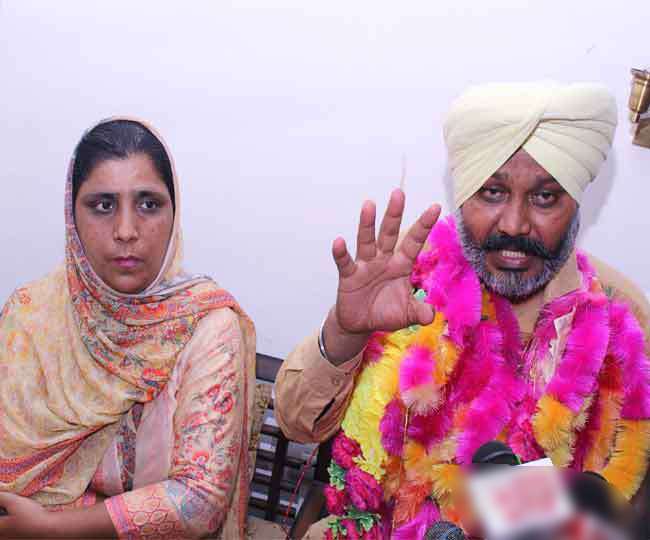 The current Leader of Opposition, Harpal Singh Cheema today organized a protest meet in Chandigarh where he talked in volumes about current conviction orders on Sajjan Kumar, guilty of killing Sikhs during the Sikh genocide of 1984.
As soon as Cheema offered media microphone, he was darted with the questions on his ex and technically present colleague, Sukhpal Singh Khaira.
When Cheema was asked about when is really the previous Leader of Opposition is joining back the AAP camp, the advocate replied saying, "It will take some time, you cannot patch up things quickly when the fight goes on for so long."
The MLA here is clearly indicating that the door of rejoining are still open for his counterpart but as soon as the question about Khaira's new party came up, he overturned his stance on MLA Bholath.
"He tried hijacking the Bargadi march, where people came for the sake of their guru not for Khaira, no one came for Khaira there, when that failed, he declared Insaaf March which failed miserably too and then he declared the brewing of new party, from which he is stepping back too," replied Singh.
Singh concluded the reply and the press conference saying, " Menu lgda punjab de lokan ne usnu muuh ni laya es lyi oh apniyan gallan ton tidak rhe ne" (I think people of Punjab did not give a darn about Khaira that's why he is stepping back from his all announcements).