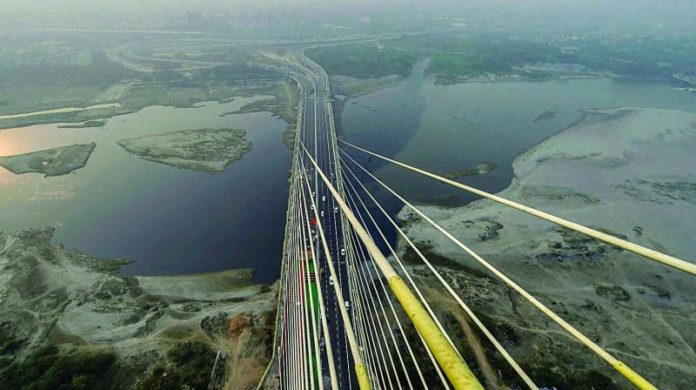 Delhi's shiny new  Signature Bridge will finally make its debut today after several missed deadlines. Chief Minister Arvind Kejriwal will unveil the bridge this evening and it will be open to public from tomorrow. The grand launch will be followed by a laser show.
The 675-metre Signature Bridge, built over Yamuna river, will reduce the travel time between north and northeast Delhi and share the burden of the Wazirabad bridge. It will also connect the Outer Ring Road on the western bank of the river with Wazirabad Road on the eastern side.
It is the first asymmetrical cable-stayed bridge in India and will offer a panoramic view of the city. Four elevators will take a total of 50 people to the top of the bridge. It will have designated spots for selfie-crazed Delhiites. The elevators area likely to be operational in two months, an official said.
The bridge will also serve as a tourist destination with the 154-metre-high glass box offering a bird's eye view of the city, said Deputy Chief Minister Manish Sisodia.