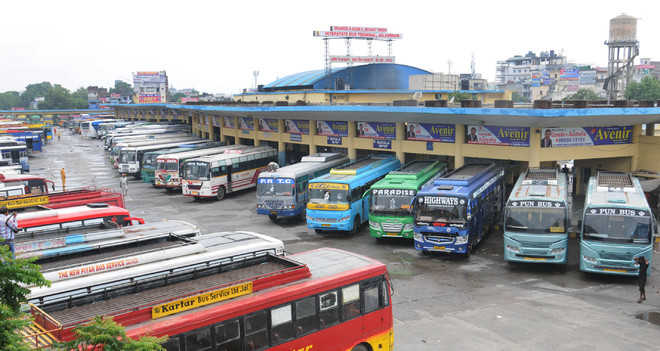 -THESE SERVICES ON 50 IDENTIFIED ROUTES WOULD BE OPERATIONAL FROM MONDAY ONWARDS
Chandigarh: Transport Minister Mrs. Razia Sultana made an urgent announcement that skeleton services operated by Punjab roadways/PUNBUS and PRTC would not ply their buses on Sunday. She said that these services on 50 identified routes would be operational from Monday onwards.
must watch : अगर आप भी रोजाना करते हैं यह काम…तो हो जाएं सावधान…जा सकती है आंखों की रोशनी..
She further directed that buses operated should be disinfected properly and should ensure that not more than 50% of the seats are filled and proper distance be maintained between the passengers. The revised schedule should be made widely available to public at bus stands and other places.
must watch: Joint Pain, भूल जाओगे! कि कभी जोड़ों का दर्द हुआ था, जिसे घुटने बदलवाने की सलाह दी थी वो दौड़ने लगा…
She further asked people to avoid non essential travel or go out of home only for emergencies as this will help to contain the deadly virus. Though it might be an inconvenience to many people especially poor sections of society, but in the overall interest of Public safety and to ensure good health to all citizens, these are need of the hour.
must watch: शरीर पर दिखाई दें यह लक्षण तो गलती से भी न करें नज़रअंदाज़ || Do not ignore… on your body||