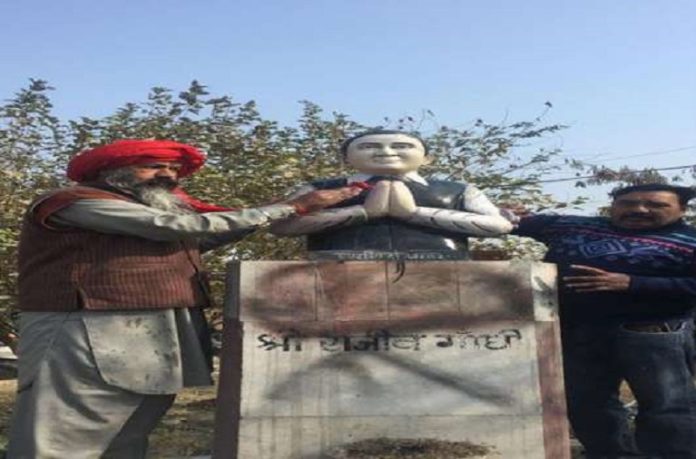 A baptized Sikh yesterday, after youth Akali leaders sprayed Rajiv Gandhi's statue black, wiped it clean with his own turban, and ever since has become the talk of the town.
Mand has spoken in media and has challenged the Khalistanis to first make the Badals apologies for the Bargadi Kand before pointing a finger at him.
Yes, I am talking about the Congressman from Ludhiana Gursimran Singh Mand, which is still holding his position and has also dared the Pro-Khalistanis too, in this process.
Mand in a recent interview has said that he has done nothing wrong, it was his own turban and anyone else has nothing to do with it.
"Tell me how many turbans Sukhbir and under his governance removed in cane charges? How that wasn't that a problem and it is? It is my turban, I found nothing but it back then and I think this was appropriate to do," said Singh.
The Congressman also asserted that Indira Gandhi and Rajiv Gandhi were two great leaders of India, no one like them right now is here to replace them.
"They have all gone mad, they must be asking questions from the Badals for their role in Behbal Kalan and Bargadi cases, not me," said the Congressman.