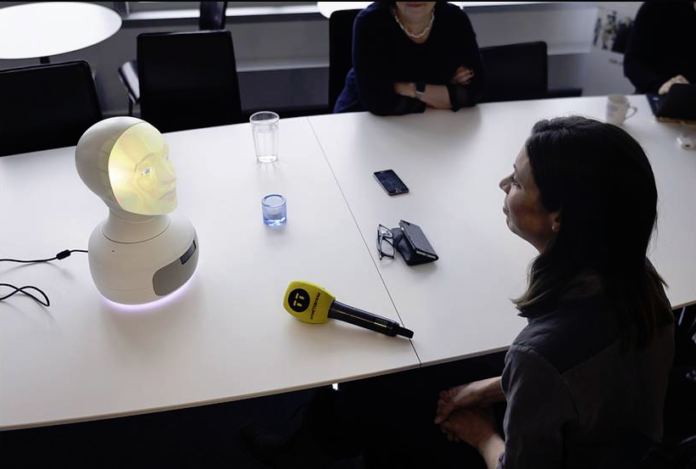 Interviewers must have felt that they would have been faced with questions that would not have any meaning in the job. This happens because everyone has their own scale regarding right and wrong. They emphasize things like their likes, dislikes, sex, clothing, and personality, in the assessment of people, their education, experience, and ability. Even if these scales have no relation to that job. Because of this, many times the right candidate is deprived of getting a job.
Robot Tengai Has arrived
In Sweden, a robot has been built to solve this problem. Sweden's robotics company has made it. It is the world's first robot that interviews people and assesses them on the necessary scales of work. Furwath has developed this robot in collaboration with Stockholm's KTH Royal Institute of Technology.
Who's Robot Tengai
This robot has been given a woman identity and its name has been named Tengai. Its length is just 16 inches and weighs only 3.5 kg. Tengai is a robot based on Artificial Intelligence. It asks only questions from the candidates who have a direct connection to that particular job.
Answers to the candidates reach the management in written format. On this basis, the company decides whether the candidate should call in the next phase of the job selection process or not.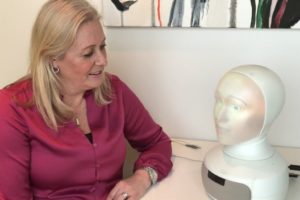 Tengai gives job
TNG has been employed by Robot Tengai, Sweden's biggest recruitment company. Furwath has developed this robot in collaboration with Stockholm's KTH Royal Institute of Technology.
This robot was trialed for several months in collaboration with Sweden's largest recruitment firm TNG. It will be launched for other companies in May this year. It will be available in Swedish only now.
Next year it will be offered to English speakers. According to Furtha, if demand for Tengai comes from other countries, then it will be working in other languages ​​also to make it available.
Complaints of job discrimination in Sweden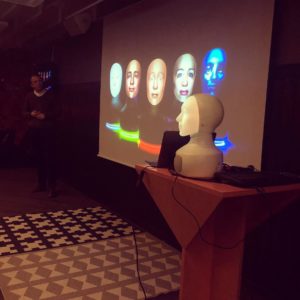 According to the recruitment company TNG, 73 percent of job seekers in Sweden say that during interview, they are discriminated against on the basis of age, color, language, pronunciation, gender etc. Most of the jobs are preferred to those who are originally from Sweden.
These people said that because of this reason they do not get a job despite being talented in the candidates coming from outside. The unemployment rate among the original inhabitants of Sweden is four percent. At the same time, it is 15 per cent in people who come from outside.
(Shikha Sandhir)