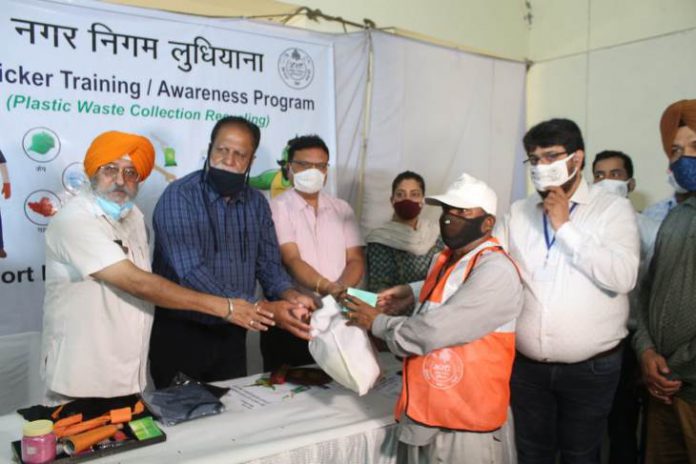 Ludhiana, October 12:
Gem Enviro Management Pvt Ltd, Delhi, in association with Ludhiana Municipal Corporation, today organised a training and awareness workshop for waste pickers at the conference hall of LMC Zone D office, here.
About 115 waste-pickers attended the program and were all given safety tools like caps, gloves, masks, safety jackets and shoes.
लाइलाज नहीं है मिर्गी, बस जान लें ये बातें || Dr.AK Jain ||
Mayor Mr Balkar Singh Sandhu informed that they were also given tips on efficient collection and segregation of waste that can enable them to get better prices for their efforts. They also got guidelines on how to stay safe from the current Covid threat while carrying out their day-to-day work.
The program concluded with a quiz for the participants with the right answers winning prizes. MC Commissioner Mr Pradeep Kumar Sabharwal, MC Joint Commissioner Mrs Swati Tiwana and many other officials of the Corporation were also present on the occasion.
कोई भी बीमारी हो तो सबसे पहले चैक करें अपनी नाभि (धरन)# Dr A K Jain
Gem Enviro was represented by Mr Vikram Sharma, Mr Rakesh Pareekh, Mr Prakash Pareekh and Mr Amandeep Singh. Gem Enviro is engaged in plastic waste management since 2013 and making efforts to formalise the collection chain to increase rate of collection. The company also conducts various training and welfare programs from time to time for the waste-pickers segment.
-NAV GILL