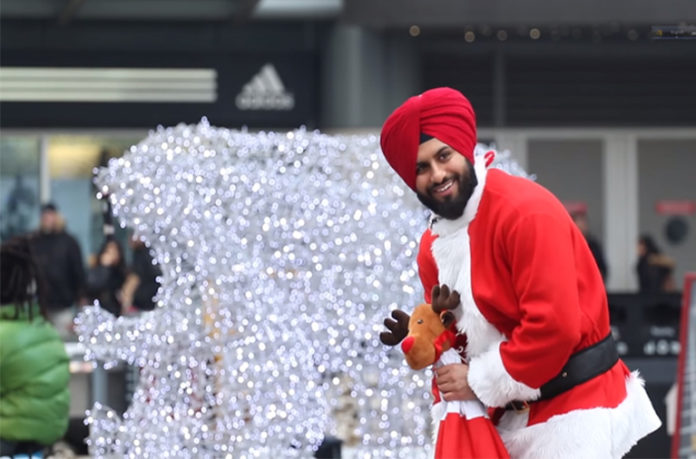 It's Christmas and pictures and videos of Christmas trees, decorations, and of course Santa Claus has filled the social media.
However, a blissful twist has been appended to the traditional methods and practices of Santa Claus by a man on the streets of Canada.
A video on the social media has gone viral in which a Sikh man, who is dressed as a Santa Claus, is seen performing Bhangra and distributing sweets on the snow-covered streets of Canada.
Many users dubbed the man as "Santa Singh".
Have a look –
To begin with, the man is seen doing some weight training at the Gym in the video.
He then hit the streets filled with snow and a bag of goodies where he greets people walking by.
Also, he hands over gifts from his bag to them.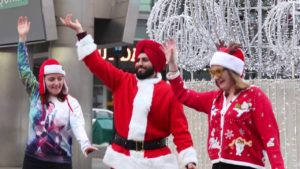 The man performed bhangra on seeing the amusement of the crowd and even posed for selfies.
-Harleen Sandhu