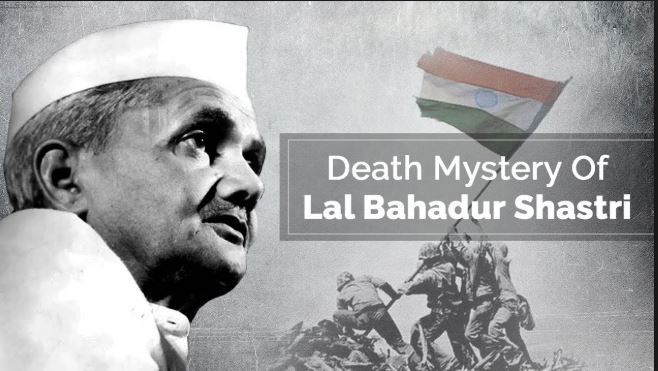 A  few days ago the trailer of 'The Accidental Prime Minister' was released on the book of Sanjay Baru, who was a media advisor to former Prime Minister Manmohan Singh. After which the film was opposed and there was a lot of heat in the political light. After this, another film poster was released recently. The name of the movie is 'The Tashkent Philes' and its director is  Vivek Agnihotri.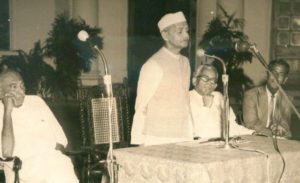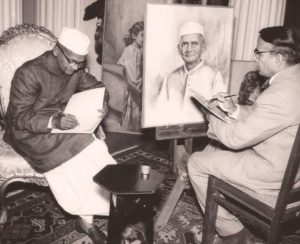 This movie is being created on the life of Lal Bahadur Shastri, the most controversial event in the life of his death. The question marks still arise on his death outside India. Lal Bahadur Shastri was killed in Soviet Russia on January 11, 1966. In such a situation, there is conjecture on what will happen in the film on this subject. But at the time of his death, journalist Kuldip Nayar, who was present in his hotel, how he saws his death this is very quesnmatic?.  How did this happen in the case of Kuldeep Nayyar?
In 1965, after the attack on Pakistan in Kashmir, India decided to send the army to Pakistan on behalf of Kutch and encroached on the good soil of Pakistan. But Lal Bahadur Shastri gave Pakistan back the living areas of Haji Pir and Thithwal in the Tashkent Agreement in 1966. After that, he was getting much criticism here.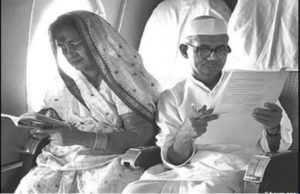 Kuldeep Nayyar explains that late at night he got a phone call at his house. The phone was picked up by their eldest daughter. As soon as the phone got up, the scribe said, 'Give Amma a call.' Shastri used to call his wife Lalita as Amma. His elder daughter responded Amma will not come on the phone. Shastri asked why? The answer came because you have given Haji Pir and Thithwal to Pakistan. He is very angry. Shastri was shocked by this.
After this, he got upset and started to rotate in his room. However, shortly after, he again called his secretary Venterarman. He wanted to know the reaction of the leaders in India. He was told that so far there are two reactions, one between Atal Bihari Vajpayee and the other Krishna Menon. Both have criticized his move.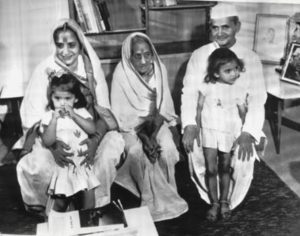 Kuldeep explains that at that time the party was operating in the hotel in the pleasure of the Indo-Pak agreement and since they did not drink alcohol, they came to their room and slept. In the dream, he saw that Shastriji died. He explains that his sleeping door opens with a knock. A Russian woman was standing in front of him, who spoke to him, "Your Prime Minister is Dying."
Anil, son of Lal Bahadur Shastri, explains that for a long time, his mother kept saying that if he had been tasted on the tour with Shastri, then Shastriji's death would not have died. Well, it was a solo tour when his wife did not go with him. they used to accompany them. Although it was a very diplomatic visit, the Ministry of External Affairs suggested that he should not go.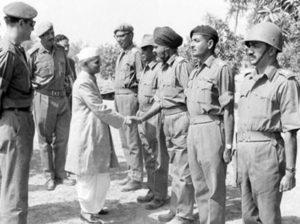 After Shastri's death, wife Lalita held her bones for a long time. Which was later flown in the confluence of Allahabad. Lalita Shastri's wish was that even in Shastriji's grave in Delhi, he also had a tomb, even though his wish remained incomplete. Lalita ji died in 1993 also.
Shastri ji was awarded posthumously Bharat Ratna of India's highest civilian honour in 1966. Even today people believe that after many deaths of Shastri, many questions could not be answered. Some people also mention the marks that are visible on their body after death and not being painted. Even so, many needles of suspicion continue to move in that direction. Even though Vivek Agnihotri's film Tashkent, the chances of getting those issues are very rare.