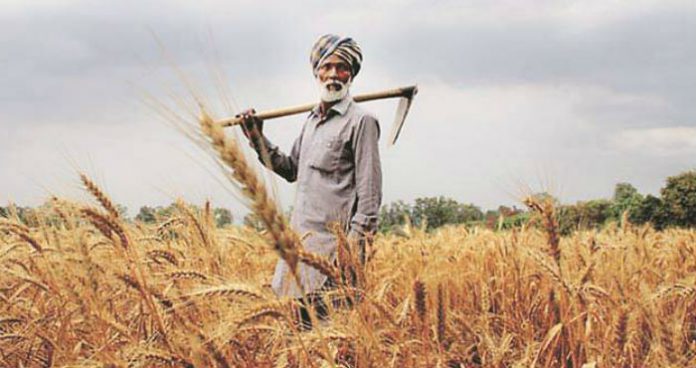 There are separate potential customers for separate agriculture produce.
There are more than 100 agriculture produces.Some are of high health and commercial value.
It is only private food processor who can become shortest link between producer and consumer.
दबी हुई नसों को खोलने का अचूक आयुर्वेदिक उपाय
For example middle East, Saudi, UAE, European countries need food items which get spoiled if not processed or which need technology to keep them fresh for a longer period.
Similarly there is wheat with medicinal values. "DESI Wheat" also called Khapali wheat also known as Samba, Emmer or Diabetic wheat, India is the biggest cultivator of Khapli wheat in the world. It is rich in curative properties for treating cardiovascular diseases and diabetes. It can lower the lipid and glucose levels in the blood, making it great for people who are watchful of their weight or just health-conscious. Loaded with dietary fibres, chapati made with khapli wheat can keep you full for longer.
आपकी नसों में भी होता है दर्द, आती है सूजन तो हो जाएं सावधान || Dr. Arun Sharma ||
The cost price of growing "khapali wheat" to a farmer is much higher than ordinary wheat which is sold just at minimum support price.(MSP).
Without the help of entrepreneurs and customers who will purchase this costly "khapali "wheat the farmer will not grow this heathy wheat.The role of assured purchase by guarantee of purchase of this costly varieties can be done by a contract by purchaser and grower in advance.
ये है किडनी रोगों से बचने का एकमात्र उपाय || Dr. H K Kharbanda ||
This is one example where "Khaali wheat" farming will bring profit to farmer and foreign revenue, also need less water or chemicals.
इस प्रणाली से भी हो सकता है रोगों का इलाज, 99% लोग नहीं जानते || Dr. Anil Shrivastav ||
Even if government withdraw the three laws by "Withholding" and keeping in" abeyance" those who have political motifs and using farmer's ussue as ploy will still continue agitation.
By: Karni Pratap