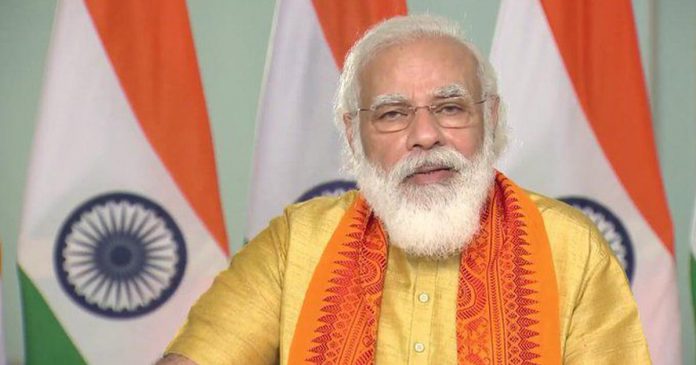 New Delhi, November 23
Amid the rising cases of coronavirus, Prime Minister Narendra Modi is scheduled to review the situation on Tuesday with the Chief Ministers, sources said.
रोगों का काल है प्राकृतिक चिकित्सा, बढ़ती है उम्र || Dr. A K Jain || Naturopathy Day ||
Sources also said the Prime Minister will discuss the rollout of the vaccine programme in the states. He will hold virtual meetings with the Chief Ministers of Haryana, Delhi, Rajasthan, Gujarat, Maharashtra, Chattisgarh, West Bengal and Kerala.
बिना दवाई के मिलेगा बुखार से छुटकारा ! कमाल का है ये प्राकृतिक उपाय || Dr. Naveen Kumar
After this meeting, the Prime Minister is scheduled to discuss the vaccine delivery roll out with all the states and Union Territories. The Centre is preparing on a war footing the vaccine delivery system as the Covid cases have surpassed nine million. With 44,000 new Covid-19 cases, India's tally reached 91,39,866 on Monday.
-Nav Gill/ Agency