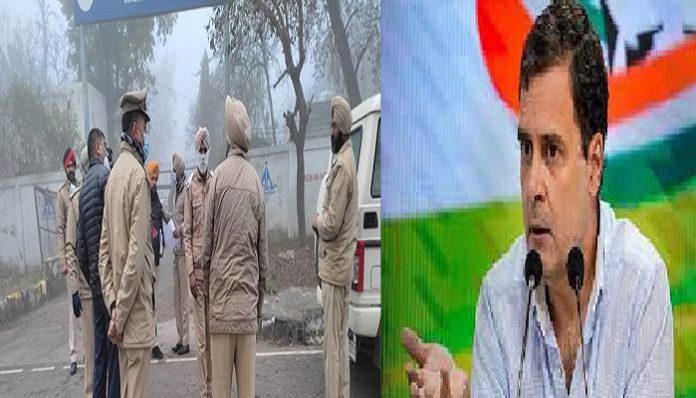 Rajasansi/New Delhi: Lok Sabha Member Rahul Gandhi will reach at Jalandhar on today. Rahul Gandhi will address to congress workers through virtual rally. 'Navi Soch, Navi Punjab' is the slogan of Congress.
ਕਿਸਾਨਾਂ ਨੇ ਵੱਡੇ ਲੀਡਰਾਂ ਨੂੰ ਪਾਈਆਂ ਭਾਜੜਾਂ, ਚੜੂਨੀ ਤੇ ਰਾਜੇਵਾਲ ਕਰਨਗੇ ਮੋਰਚਾ ਫ਼ਤਹਿ ? D5 Channel Punjabi
Rahul Gandhi is on a one-day visit to Punjab to campaign for various candidates. Punjab Police was arranged strict security at Sri Guru Ram Das Ji International Airport, Amritsar before Rahul's visit at Punjab.