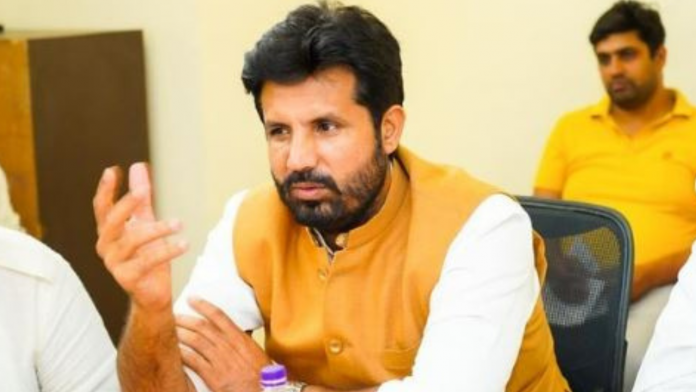 CHANDIGARH – Punjab Congress president Amarinder Singh Raja Warring today expressed serious concern over the "trouble and turmoil" in the Aam Aadmi Party government in Punjab, with open and outright confrontation between the political executive and the bureaucracy.
In a statement, Warring referred to the removal of the health secretary over his reported refusal to approve Rs 30 crores for advertising a goverment scheme whose cost was Rs 10 crores only. He sought a clarification from the government on the issue, saying it was a matter of grave concern as how Punjab's money was being squandered away in such a brazenly lavish manner.
At the same time, the PCC president pointed out, it indicated serious confrontation between the bureaucracy and the political executive, which is not good for Punjab. He said, the health secretary was not the first officer to be shunted out and he was not going to be the last one either, given the way the AAP government was being run in Punjab.
Warring said, with every passing day, the AAP government was revealing its inexperience, incompetence and inefficiency and now it has even failed to handle the bureaucracy which was trying to exploit the government's inexperience and incompetence.
Otherwise, he asked, how would the bureaucrats have the audacity to disobey the government. "We as the principal opposition party are concerned over the erosion of the political authority thanks to your inexperience and incompetence", the PCC president told the government, while asking it to set its house in order. "If your intentions are clear, nobody can dare to defy you", he told the government while advising it not to give any excuse for defiance to the bureaucracy.