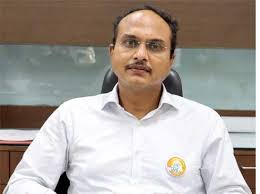 LUDHIANA, October 03:
Deputy Commissioner (DC) Ludhiana Varinder Kumar Sharma on Saturday, released a special documentary to mark the 100 days of "Safety Awareness Slogan Drive" initiated to spread awareness and encourage the public to adhere safety protocols to fight COVID-19. The documentary was made by City Lawyer Harpreet Sandhu.
#D5ChannelHindi #DrSujataArya लड़कियां-महिलाएं क्या करें? उन खास दिनों में, ना हो गर्भाशय की बीमारी
Deputy Commissioner informed that this drive was launched by Sewa Sankalp Society in collaboration with the eminent doctors of Hero Heart DMC with aim to educate the citizens of Ludhiana and spread the safety guidelines prescribed by State Government to fight COVID-19, using the online platform on June 25, 2020.
#D5ChannelHindi #DrLeoReballo मोटे से पतले और पतले से healthy हो सकते हैं आसानी से
A special portrait signifying 100 days of the slogan to fight COVID-19, "Self Protection is Best Protection" was also launched by the Deputy Commissioner. Deputy Commissioner also honoured Dr Bishav Mohan, Dr Ravinder Sidhu and Dr Vivek Saggar for their exemplary services amid pandemic.
#D5ChannelHindi #DrSujataArya लड़कियां-महिलाएं क्या करें? उन खास दिनों में, ना हो गर्भाशय की बीमारी
Deputy Commissioner Varinder Kumar Sharma said that Harpreet Sandhu under the banner of Sewa Sankalp Society did a wonderful job by spreading word using online platform to educate citizens and encouraged them to adhere safety protocols. Deputy Commissioner asked the society to continue their drive as the fight against COVID-19 still goes on and he urged people to wear masks, maintain social distancing and wash their hands frequently.
Meanwhile, a special short documentary depicts the sequence of the events organised within the different sections of society highlighting the Safety awareness for COVID-19 under slogan "Self Protection is Best Protection" with community participation.
-Nav Gill