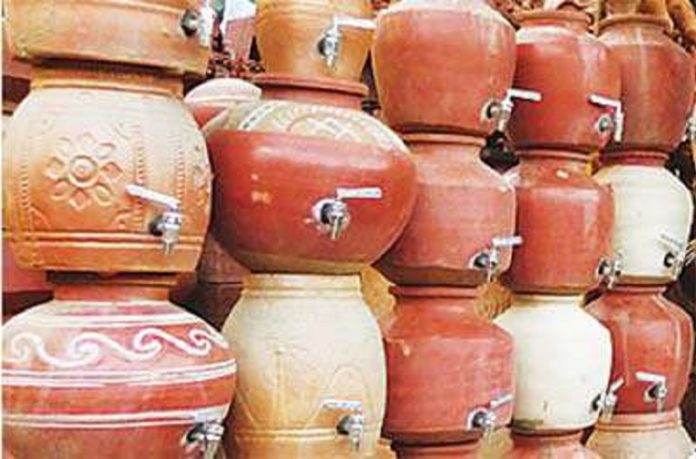 Summer means one thing, cold water, especially in northern India.
In earlier days when fridges were not invented pitchers were in use to store the water and keep water cool.
As the pendulum of the time swung by and people started ditching pitchers and adopting electronic refrigerators, meaning of cold water, has changed a lot.
But, from last few years Indians living across the borders has started to engage in the old tradition of using pitchers for the purpose of water storage and keeping it cool.
Pitcher water is not only tastier to drink but is also healthier for the health of ours, as proven by many of the studies.
Its soothing fragrance and sweet flavor of soil that is dissolved in the water are just some more plus points which come with this magical nectar.
Let's understand how does pitcher work.
How does pitcher water remain cold?
The reason behind water going cold in the pitcher, are tiny, small, holes in pitcher.
These holes are not visible to the naked eye because these are very slender.
Absorbs Toxic Substances
When the soil comes in the contact with water, the biochemical activity begins, resulting in the separation of the nitrate from polluted water and sit down.
When the pot is washed, they go out with it.
This process does not happen naturally in a dump, purifiers or any RO.
Beneficial for throat
The consumption of pitcher water is beneficial for throat.
Drinking cold water of the fridge can cause swollen throat in our glands, and can also be the reason behind suffering a stroke.
So, these are a few benefits and mechanism behind one of the most beneficial invention from the past.
Vibhor