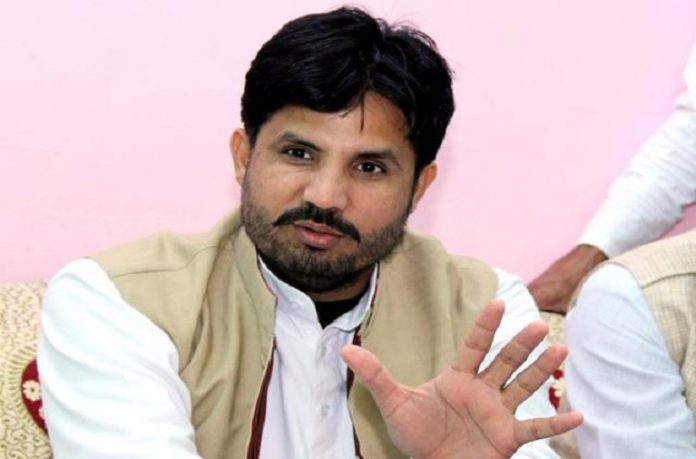 Gidderbaha: Another controversy has been linked to Gidderbaha Congress MLA Amarinder Singh Raja Warring.
This controversy arises due to the controversial tweet made by Warring.
On December 23, Raja Warring had posted a few lines of Hanuman Chalisa on his Twitter account, many of which were being opposed by Hindu organizations.
जय हनुमान दलित वनवासी।
जोगी तुम्हरे जात निकासी॥

रामदूत अतुलित बलधामा।
जाटपुत्र पवनसुत नामा॥

महावीर मुस्लिम बजरंगी।
भक्त तुम्हारो बुक्कल संघी॥

कंचन वरण विराज सुकेसा।
जैन धरम में किये प्रवेसा॥

विद्यावान गुनी अति चातुर।
ब्राह्मण कभौ कभौ तुम ठाकुर॥

– Via #Whatsapp

— Amarinder Singh Raja (@RajaBrar_INC) December 23, 2018
Hindu organizations say that Raja Warring has made alterations to Hanuman Chalisa lines which hurt the religious sentiments of the Hindus.
It is to be said that this is not the first time the legislator Raja Warring is in the fray.
Even before this, Warring was in headlines for inviting Rajasthan voters' to cough medicine (liquor).
The statement made by Raja Warring in the Rajasthan campaign was a raging debate.
-Harleen Sandhu