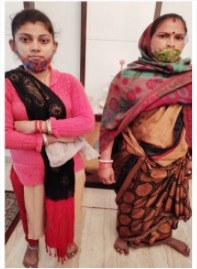 SAS Nagar, April 07
District Police while releasing a notice stated that two women are roaming in the area of tricity. They request the people to hire them as servants in their homes. But later they ran away after stealing jewelry and cash from their homes. They do not provide any identity proof like Aadhar Card, mobile numbers or any other proof of identity and show themselves as residents of Bengal or Madhya Pradesh. Police has also released the photos of these two women.
रंगो मे छुपा सेहत का राज लाल रंग || Vrinda ||
Giving this information Insp. Gurmail Singh, Incharge CIA Mohali, appealed the people to make sure that all the security guards in societies remain vigal regarding this gang. Complete verification should be done regarding any person who is willing to work in the society which includes their photo, Aadhar card or any other identity card, local and permanent address, mobile number etc. Only after the complete verification they should be allowed to enter in the society. Proper record should be maintained in this regard. So that these gangs can be controlled, traced and arrested. Any information regarding this can be shared on mobile phone no. 99887-82500 and 98763-52608.
-Nav Gill