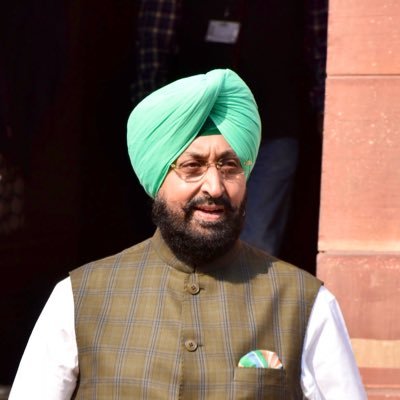 AAP MLA, Kunwar Vijay Pratap Singh had rightfully criticized his government on various occasions: LoP
Chandigarh – Coming openly in support of the Aam Aadmi Party MLA from Amritsar (North) Kunwar Vijay Pratap following his resignation as chairman of the committee on government assurances of the Vidhan Sabha, Punjab's Leader of the Opposition, Partap Singh Bajwa on Wednesday strongly condemned the AAP government in Punjab for poor handling of the issues relating to sacrilege of Sri Guru Granth Sahib and alleged police firing in which two Sikh youth were killed.
Bajwa said that AAP MLA and former IPS officer, Kunwar Vijay Pratap Singh had rightfully criticized his government on various occasions. He had also demanded a special session of the Vidhan Sabha to debate the sacrilege and police firing incidents. During the budget session in June, Kunwar Vijay Pratap had also moved a call attention notice on the issue but it was not taken up.
"It is so insensitive of the Bhagwant Mann-led AAP government as it played with the emotions of the Sikh community. To deliver justice on the sacrilege incidents and alleged police firing that took place in 2015 was a major election promise of the AAP before and after the elections. Meanwhile, it has been around 11 months since the AAP government has come to power, and the issue has been lurching in the dark", LoP added.
Senior Congress Leader, Bajwa said that the AAP government was deliberately avoiding meetings to know the progress report of the SIT that was formed to further probe the matter. Bajwa demanded that the progress report of the SIT must be made public.
"On October 14, during the seventh anniversary of the alleged police firing incident, Assembly Speaker Kultar Singh Sandhwan had demanded 45 days time to provide justice. Meanwhile, it has been two months since the deadline ended, and Sandhwan has not yet uttered a single word on this. As an Amritdhari (Baptised) Sikh, he must keep his words that he made in the presence of Sikh Sangat", said Bajwa.
LoP said that the speaker must make it clear whether he would stand with the Sikh Sangat or with his government.