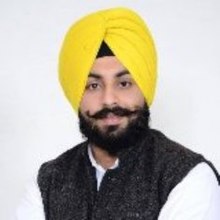 These teachers will be honored by the district administration on Republic Day
Chandigarh -Taking a special initiative to acknowledge the best performers teachers achievement, Punjab Education Minister Harjot Singh Bains on Wednesday sent lists of more than 50 marvellous achiever teachers and school heads to concerned Deputy Commissioners to honor them. He instructed the Deputy Commissioners to felicitate them at the district level Republic Day functions.
Bains said that the teachers are the nation builders and it was the prime duty of the state government to acknowledge these achievements and honour the achievers. The Education Minister said that when he came to know about the teachers from all over Punjab who brighten up the name of the department by doing their unique work, he immediately asked the Deputy Commissioners to honor them.
Bains said that the practice of honoring teachers and school principals will remain continue in the future and these teachers would be felicitated on Independence and Republic Day fictions. He informed that the department will prepare lists on the basis of the performance of teachers and send to the Deputy Commissioners.
Education Minister Harjot Singh Bains said that he has given strict instructions to the officials of the department that teachers should be accorded full respect during the field visit and laxity in this regard simply unwarranted and unbearable.
Bains said that the teachers have the greater role in creating a model society and he will take every possible step to restore the dignity of this much important section of the society.