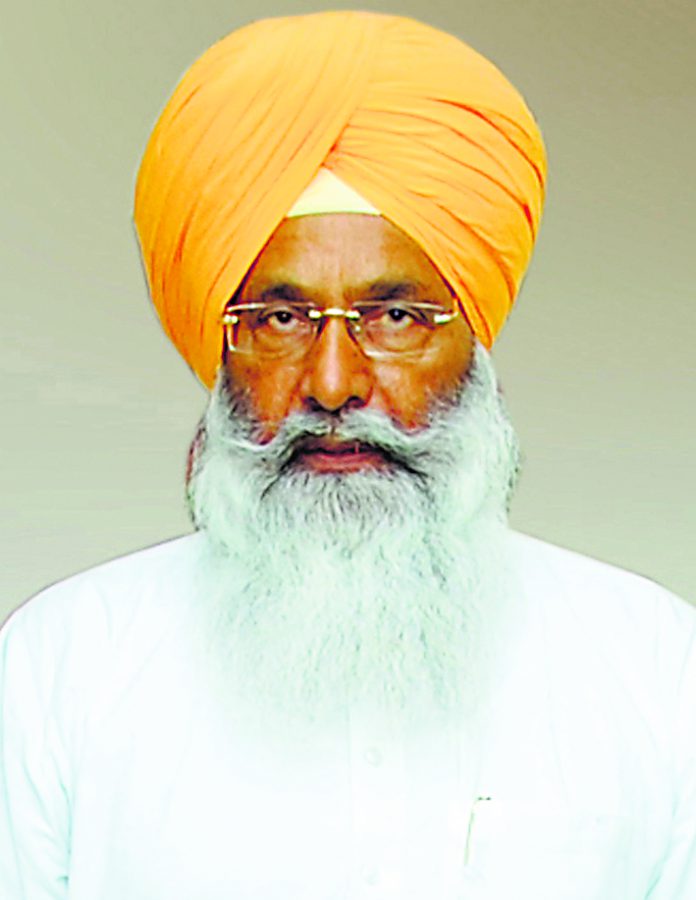 The trust has offered the Mann government to construct the college on any non-disputed land located on National Highway
Chandigarh –  Shiromani Akali Dal (Sanyukt) President and President, Sant Attar Singh Gursagar Mastuana Trust and Akal College Council. Sukhdev Singh Dhindsa has come down heavily on the Punjab Chief Minister, Bhagwant Mann for making baseless allegations against him regarding stalling of Medical College work in Sangrur.
In a statement issued here today,  Sukhdev Singh Dhindsa said, we have never hindered the work of medical colleges in Sangrur. Dhindsa challenged Bhagwant Mann to prove any interference by him or his family in this matter. Bhagwant Mann is trying to mislead the people of Punjab by making this political issue and by making baseless statements, said S. Dhindsa.
Sukhdev Singh Dhindsa clarified that the case between the Shiromani Gurdwara Parbandhak Committee and the Trust on the land where the Punjab Government is proposing to build medical colleges is sub judicious in the Punjab and Haryana High Court for a long time. The matter is under consideration and the High Court has given status quo in this matter, he added.
Dhindsa said that before laying the foundation stone of the medical colleges, the trust management had given shared information about this with the Sangrur Deputy Commissioner along with the documents, but despite this, the Mann government intentionally decided to construct the medical college on this land.
He further said that the trust has offered the government to build a medical college on 25 acres of the total 55 acres of land on the National Highway in the memory of Sant Atar Singh Ji in Sangrur, but the Bhagwant Mann instead of paying heed to this started making political baseless statements blaming the Dhindsa family.
Dhindsa said that if the intention of Bhagwant Singh Maan was not malafide, he would have accepted the proposal made by the Trust, but Mann has deliberately chosen the disputed land for this medical college.
He said that the Trust and Akal College Council are ready to give all support to the government and they demand that a medical college should be built in the name of Sant Atar Singh on the land of Mastuana Sahib and Until the college is ready and becomes functional, the government can formally start the college in the building of the Trust, offereded Dhindsa.
He said that it is his sincere wish that medical colleges should be built in Sangrur, but instead of this disputed land, the government should build a medical college on the land offered by the Trust and if Chief Minister Bhagwant Singh Mann agrees to this, he is also ready to hold a meeting with him.