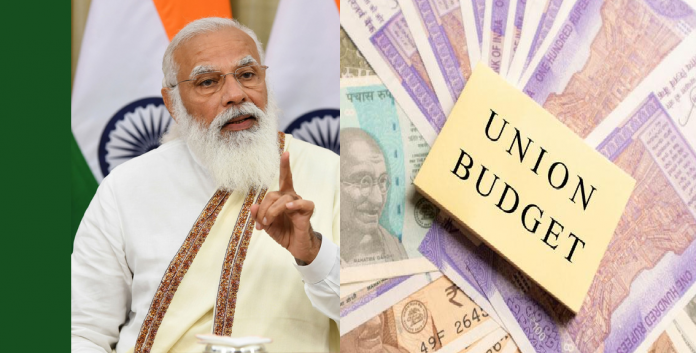 New Delhi: Prime Minister Narendra Modi appreciated the Union Budget which was presented in the Parliament on February 1. Modi also said that a lot of emphasis has been laid on the education sector in this budget. Prime Minister Modi highlighted five important points which can help the younger generation to become the future leaders of the country. Prime Minister Modi had addressed a webinar today.
ਆਪਸ 'ਚ ਉਲਝੇ Akali-Congress, ਕਾਂਗਰਸੀਆਂ 'ਤੇ ਪੁਲਿਸ ਦੀ ਕਾਰਵਾਈ, 'AAP' ਨਾਲ ਪੰਗਾ ਲੈਣਾ ਪੈ ਗਿਆ ਮਹਿੰਗਾ!
Addressing webinar, PM said that "Our young generation is the future leader of the country. So empowering the young generation of today means empowering the future of India. He said that important decisions have been taken to expand our education system, improve its quality and enhance the capacity of the education sector. A digital skill development mechanism should be created in the country.
Punjab Election : ਵੋਟਾਂ ਸਮੇਂ 'Barnala' 'ਚ ਵੱਡਾ ਖੁਲਾਸਾ! 70 ਸਾਲਾਂ 'ਚ ਪਹਿਲੀ ਵਾਰ ਗਿਆ ਧਿਆਨ,
Skill development should be done as per the demand of the industry, industry connectivity should be better. This has been taken care of. PM Modi said that World-class foreign universities should come to India, which is our industrial area, such as GIFT City, fin-tech institutions should come there, it has also been encouraged." PM Modi further said that AVGC- Animation Visual Effects Gaming Comic. All of them have immense job opportunities, a huge global market.