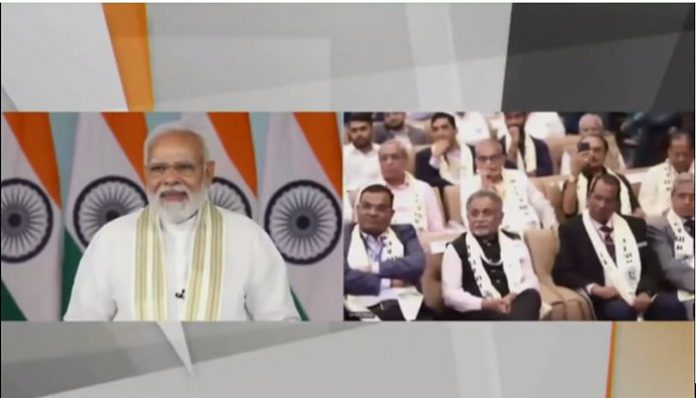 New Delhi/Gujarat: Prime Minister Narendra Modi virtually inaugurated 'Global Patidar Business Summit' today. GPBS has organized by Sardardham as part of Mission 2026 via video conference in Surat.
BIG News : ਨਸ਼ੇ ਦੇ ਮੁੱਦੇ 'ਤੇ Raja Warring ਨੇ ਮੰਨੀ ਗਲ਼ਤੀ, ਖੋਲ੍ਹੇ ਵੱਡੇ ਰਾਜ | D5 Channel Punjabi
Gujarat Chief Minister Bhupendrabhai Patel, industrial leaders and Union Ministers were present over the time. It is to mention GPBS aims to increase Patidar community's socioeconomic growth.