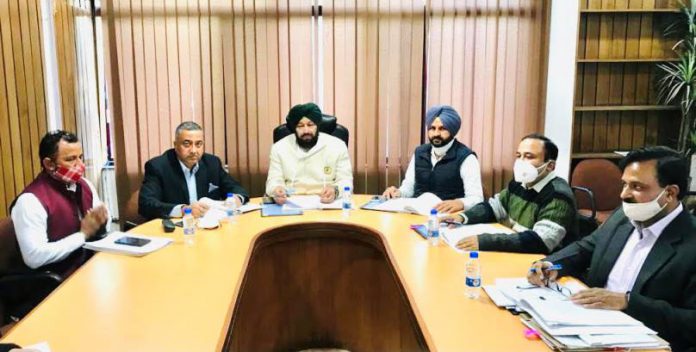 CHANDIGARH, DECEMBER 11:
To streamline its financial liabilities, Punjab State Industrial Development Corporation (PSIDC) has decided to request the Finance Department to release the budgetary provisions. Today, the meeting of Board of Directors of PSIDC was held at Head Office, Chandigarh, under the Chairmanship of Mr. Krishan Kumar Bawa.
भारत की कौन सी नदी का हर पत्थर शिवलिंग होता है ?
During the meeting which was attended by Managing Director Mr. Sibin C, IAS and Directors Mr. Shivender Uppal, Mr. Rajesh Gharu, Mr. Baljinder Singh Jandhu, Special Invitees Mrs. Loveleen Kapoor, Ms. Shamsher Kaur and General Manager Mr. S.K.Singla and Company Secretary Ms.Rajni Jindal, Mr. Bawa said that the decision has been taken to seek budget from Finance Department for making payment to the Bondholders and also request the Punjab Government to make a provision in the budget for timely payment of outstanding liability to the Bondholders and for upliftment of industries in the State.
अगर गाड़ी चलाते समय कार में ब्रेक पूरी तरह से फेल हो जाए तो क्या करना चाहिए ?
In the meeting, it was noted that PSIDC for the year 2020-21 upto 31.11.2020, had made One Time Settlement (OTS) with the Bondholders whereby the liability was settled at Rs.16.17 crore resulting in saving of Rs.9.79 crore. Besides this the Corporation had made a recovery from Loans/Equity and Disinvestment of PACL amounting to 56.04 crore.
-NAV GILL