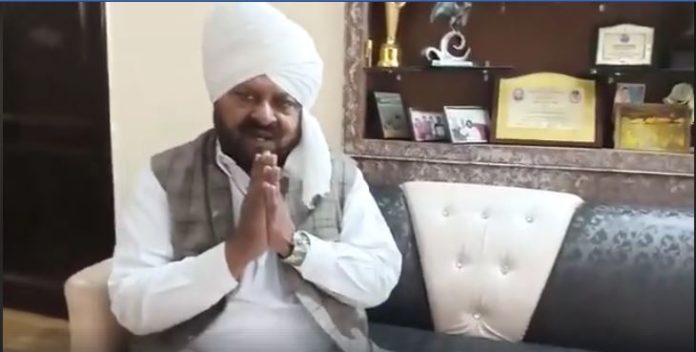 Ajnala: The news of Punjab's famous singer and politician Mohammad Sadiq's death is getting viral on social media.
Singer and former Congress MLA Mohd Sadiq released a video on his Facebook page and described the news of his death as a rumor.
ਵਾਹਿਗੁਰੂ ਜੀ ਕਾ ਖਾਲਸਾ ਵਾਹਿਗੁਰੂ ਜੀ ਕੀ ਫਤਹਿ ਦੋਸਤੋਂ ਮੈਂ ਵਾਹਿਗੁਰੂ ਜੀ ਦੀ ਕਿਰਪਾ ਤੇ ਆਪ ਸਭ ਦੀਆਂ ਦੁਆਵਾਂ ਕਰਕੇ ਬਿਲਕੁਲ ਠੀਕ ਠਾਕ ਹਾਂ ਆਪ ਸਭ ਦਾ ਬਹੁਤ .ਬਹੁਤ ਧੰਨਵਾਦ਼਼਼਼਼ ਸ਼ੇਅਰ ਕਰੋ ਜੀ ਼਼਼਼

Posted by Muhammad Sadiq on Friday, December 7, 2018
According to the information, news related to Sadiq's death was getting viral on social media since morning.
This led to chaos in their well-wishers.
In this regard, Mohammed Sadiq, through video, called the news a rumor and appealed to people to investigate once before spreading such news.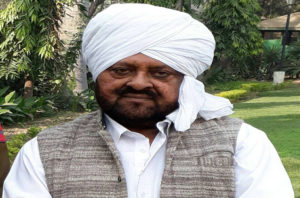 Mohammed Sadiq, who is the victim of such rumors, is not a first-person.
Amitabh Bachchan and Dilip Kumar also had to face such rumors, and before that, Honey Singh, Gul Panag, and Lata Mangeshkar had to face similar rumors that they had died.
Rihanna, Britney Spears, Johnny Depp have also been victims of these rumors in Hollywood.
-Harleen Sandhu