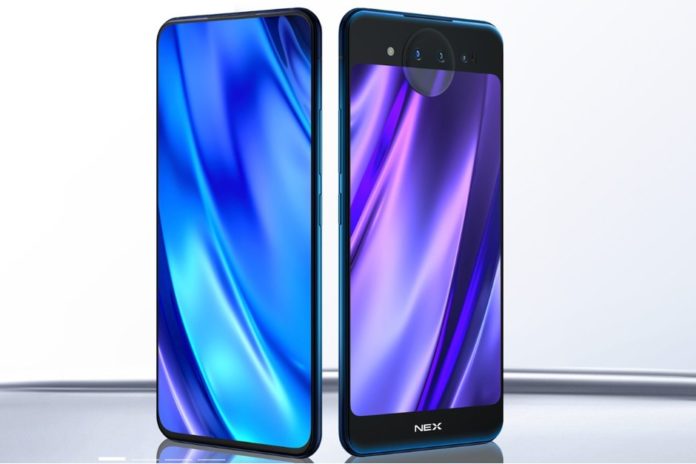 Being as surprising as always today Vivo has launched the Vivo Nex Dual Screen. This 44,990 rupees worthy wonder has become the talk of the town for being the first dual-screen phone in China.
It is also the first Chinese phone to support, AMOLED (dual) panels plus as many as three fully functional cameras.
There are some more excellent features in this extraordinary phone, one negative from which is, having no front camera at all.
According to Vivo, they did not include any selfie camera for the sake of providing, an all-screen proportioned screen.
The phone runs on Snapdragon 845 SoC with a freakish 10 GB of Ram. To compete with other greats of the market Vivo Nex Dual Screen also has 22.5W fast charging feature.
This Smartphone has a storage capacity of 128 GB, dual-sim tray, two fully functional displays, of 6.39-inch and of 5.49-inch.
With a 3500 mAh battery to play all day complimented with colour options of "Ice Field blue" & "Star purple", this phone is a total killer of a deal.